Hi, glad to see the 2.3.1 release, now 1+ reason to move to Linux…
I use the Dark Theme; sadly selections in highly compressed waves are impossible to see (in my monitor at least).
In no-so compressed waves it's easier but still not good.
So please consider eg my proposal of colors (I doubt you would make them totally user selectable, at least in the short term).
[as an aside, anyway, could you please put the picture for the Dark Theme in the customization Wiki? (for other changes; from the Wiki, I think there are no 'squares' for the selection colors, only for the regular wave colors; the selection seems is hardcoded as a whitish layer on top.)]
[The Dark Theme is good not only for darkness sake, but blue light eg. from monitors has been shown to be bad for biorhytm (specially at night) and bad for the eyes]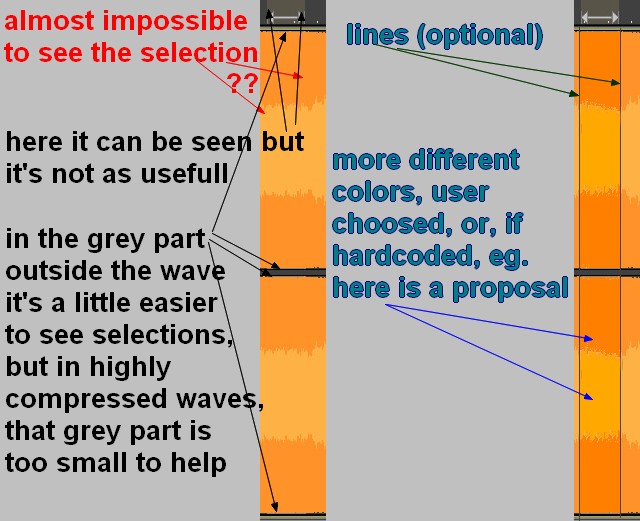 Thanks.