Using Audacity 2.3.0
System is Windows 10 (x64).
Graphic driver is NVIDIA 416.34 (latest for GTX 1050 card).
The screenshot tool seems to be broken. Whatever screenshot I take (window, window full, window plus) they're all the same and all of them have the screenshot window in them.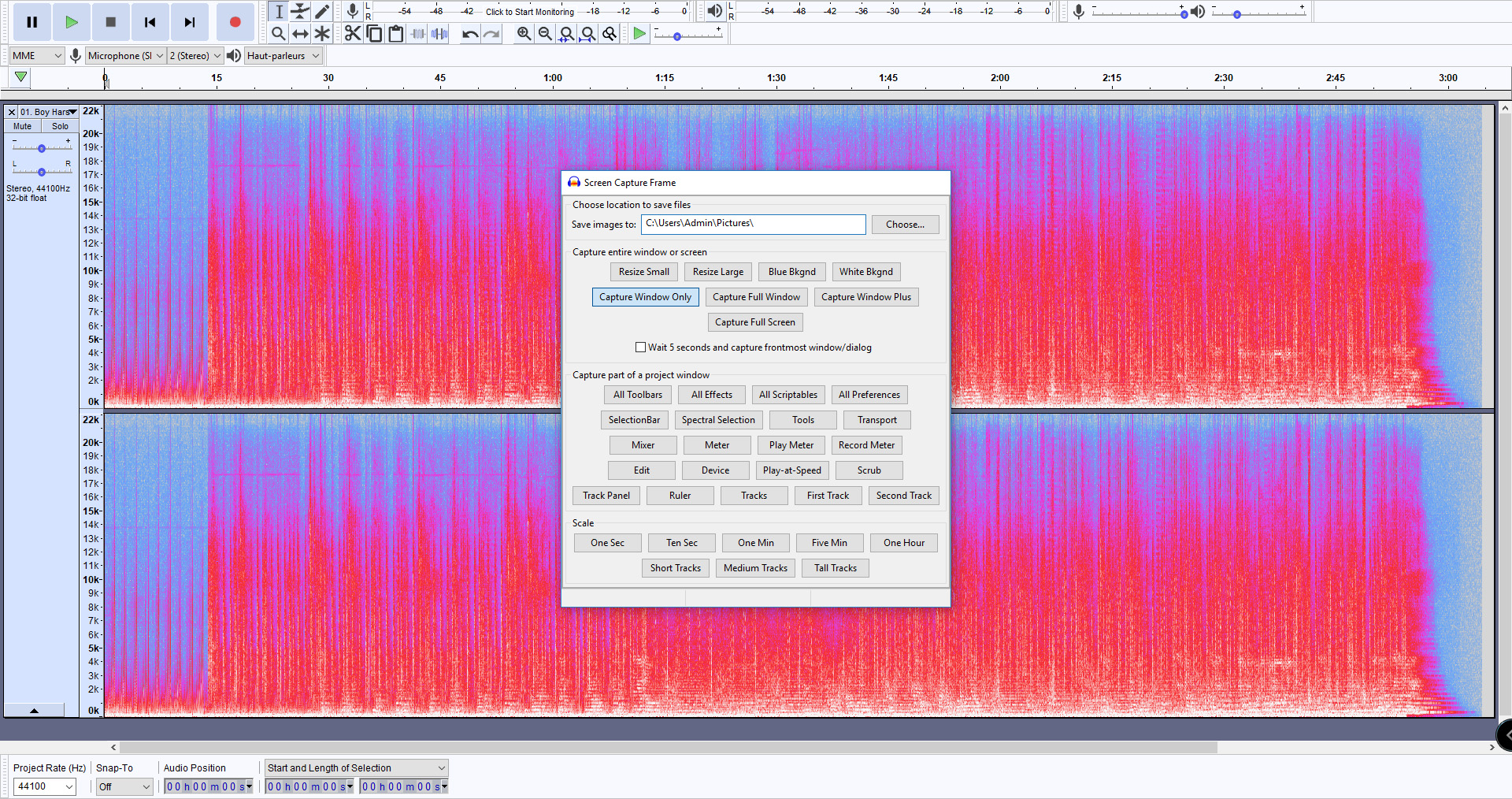 There's also a very annoying window titled "Long Message" (?) that opens every time I take a screenshot. I can't stop Audacity from doing that, the Preferences menu doesn't have any setting for the screenshot tool.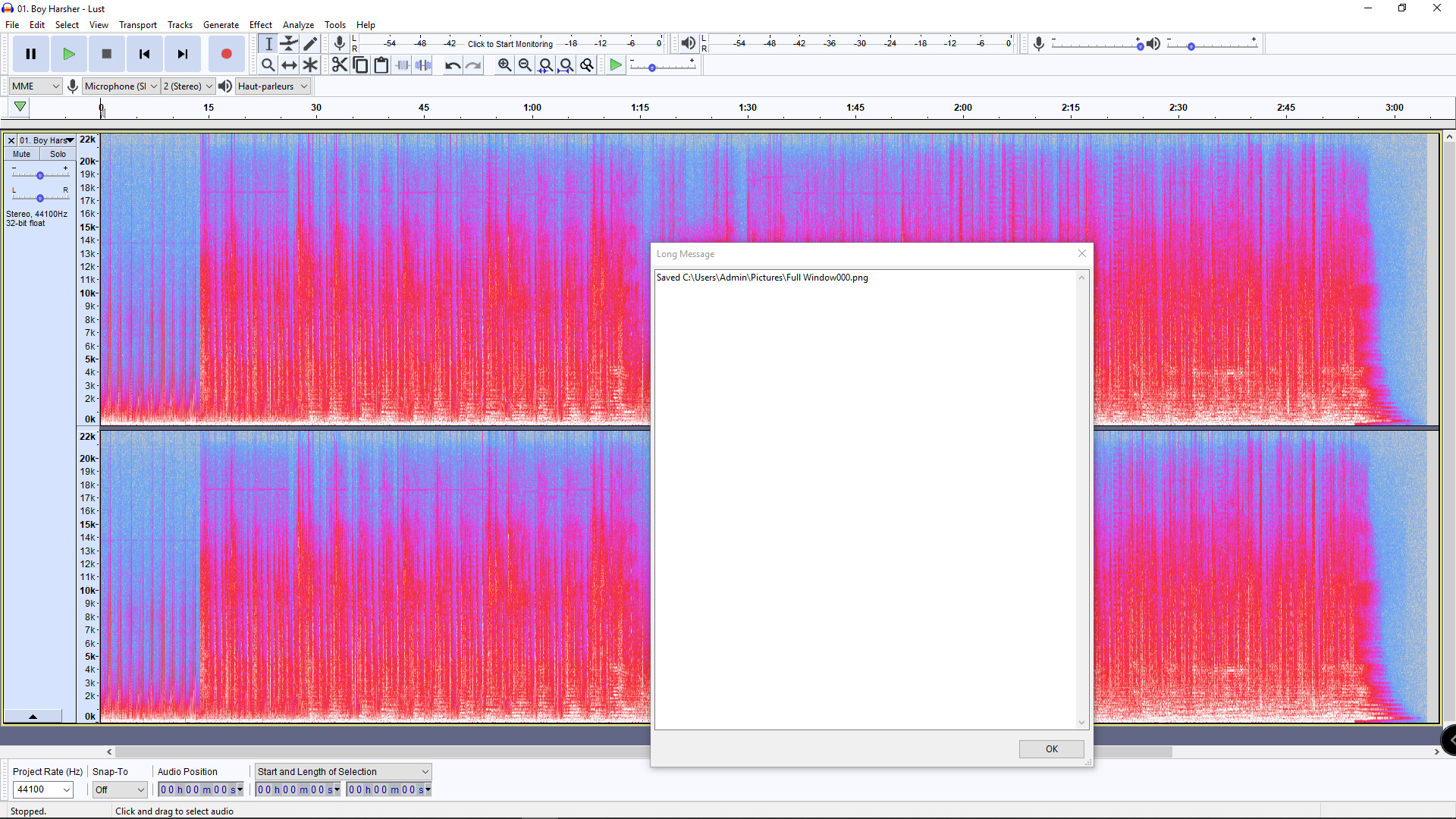 Which version of Audacity should I revert to to get a working screenshot tool (I don't remember which version I was using prior to upgrading, probably 2.2.2)? And where can I download it?