Hi all,
Been using Audacity for years but for some reason I cannot achieve a relatively simple selection
of multiple tracks and mixing to a single track.
Someone please tell me that I'm just having a dumb moment and the answer is simple…
Example, select a region of a few tracks:

Mix and render to new track, gives me the sections outside the selection as well: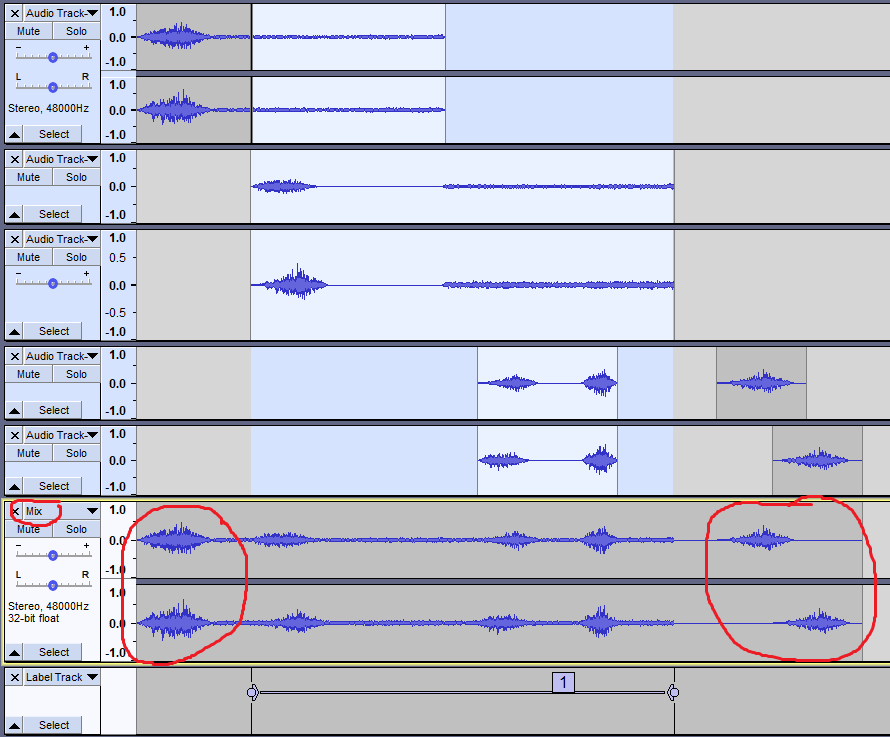 Tried splitting the sections and adding a label as well, in case it made a difference, same thing.
Version 2.4.2 (32 bit) on Win 10 (64 bit).
TIA.