Does anyone know how to monitor recording with TBProAudio mvMeter2 (VU meter)?
I can make this nice (free-download) VU meter plug-in work when using playback in Audacity - but I can't figure out how to make it work while I record.
Also does anyone know how to resize it - it's a bit big?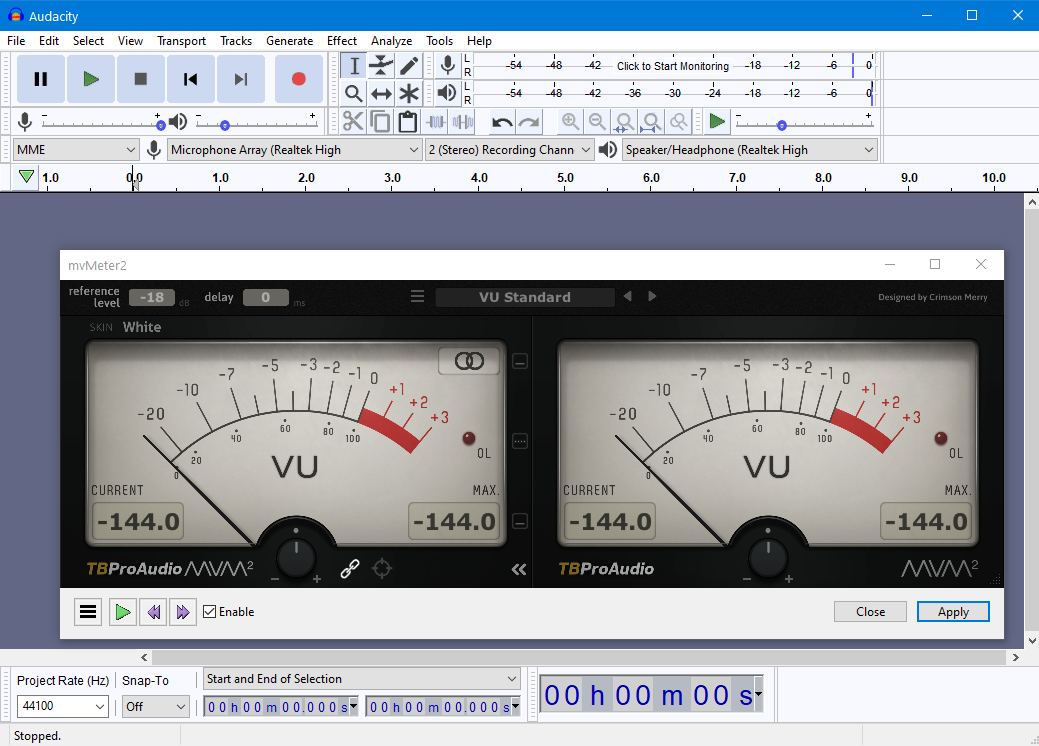 See: https://www.tbproaudio.de/products/mvmeter2
Thanks,
Peter.