I cannot find a way to do a basic task: I need to insert something and for that I need to move all the clips to the right. But it doesn't move: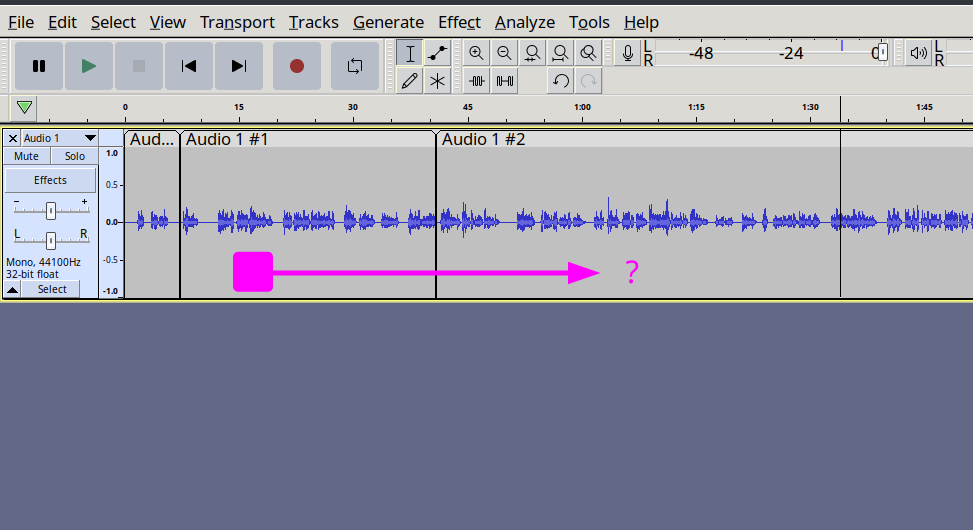 I didn't find this Help article helpful:
Audio Clips - Audacity Manual.
as what it says just doesn't work: one doesn't select audio clips with the selection tool, because it doesn't seem to know anything about audio clips, operating instead with audio data, not audio clips.