Hi all,
Here is a plugin which I hope will be useful to some.
My first foray into Lisp territory, with gracious help from Steve.
It applies a bandpass filter effect to a selection in spectral view/edit.
Essentially, it's the opposite of SpectralEditMulti.ny (by Paul Licameli and updated by Steve Daulton) which notches out the selection.
The passband (Q) is computed and applied automatically.
The rolloff is not that steep, so if you need more isolating/rejection of unwanted frequencies, run it several times.
An example after a single run: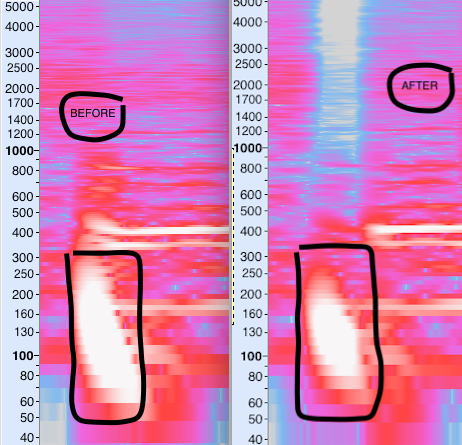 The plugin is below, install it like any other Nyquist Plugin.
Don't forget to enable it before trying to use it in Audacity.
Please note that I have only tried it in Audacity Ver 2.3.1
SpectralEditBPF.ny (739 Bytes)