The cursor stays centered in either button position.
In 2.4 it's no longer a single click - it's now in the dropdown menu you get when you click on the icon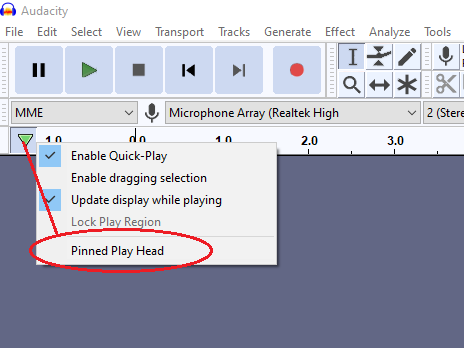 Peter
I'm using 2.3.3. When I used this version in Windows, the cursor always automatically positioned at the left edge of the screen. Now it sometimes is out of sight, not even showing on the screen and when I hit a button, it starts at the center. The Pin/unpin button does not seem to do anything.
I cannot reproduce this in 2.3.3
Nor can I produce similar in 2.4.1 and the latest alpha test build I have for 2.4.2
We are not able anyway to fix bugs on old superseded versions - only bugs logged against the current relaease or alphas for the subsequent release can be dealt with, sorry.
Peter.