I searched the forum before posting my query. There is one here, on how to Deactivate the initial Splash Screen. But the conversation was apparently dropped when Mr. Steve asked the poster for details.
I can easily deactivate the Splash Screen by clicking to Tick the specific area on the Splash Screen.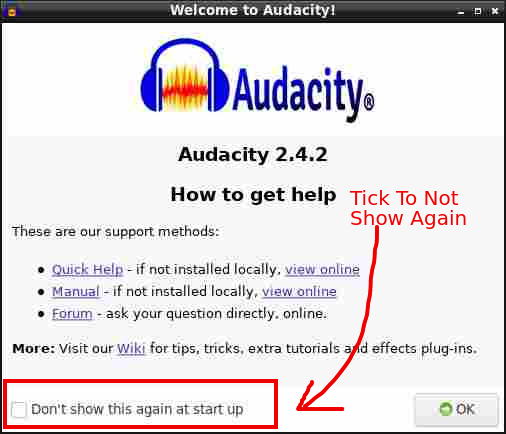 But there are some links which I might need later.
So this question.