I have been trying to figure out how to record sound from online videos for some time now on a laptop I recently acquired. The laptop is a Gateway T-1628, running Windows Vista SP2. It is reasonably powerful since I upgraded the RAM to 4GB. Unfortunately, it has a rather weak sound chip, which is an IDT/Sigmatel.
I found that it did not have the options that I needed from the sound chip to set Audacity 2.05 to be able to record sounds from other programs. I googled for a solution, and found that none of them worked in this case. I tried a variety of drivers, but none of them would even load properly except for the ones on the Gateway site for this model. The four registry keys that can be changed h to enable Stereo MIx have no effect. I wasn't interested in the cable from mic to headphones. Since I was stuck with two input devices, Digital Mic and MIcrophone/Line In, I decided that I would just go through all of the input and output options of Audacity to see if I could figure something out. I might not have, but I noticed that I could select things for output that ought to be for input, and vice versa.
Before too long, I found out that if set to the settings below, Audacity worked just like you would expect.


Audio Host: Windows WASAPI
Output Device: Speakers/Headphones (SigmaTel High Definition Audio CODEC)
Input Device: Speakers/Headphones (SigmaTel High Definition Audio CODEC)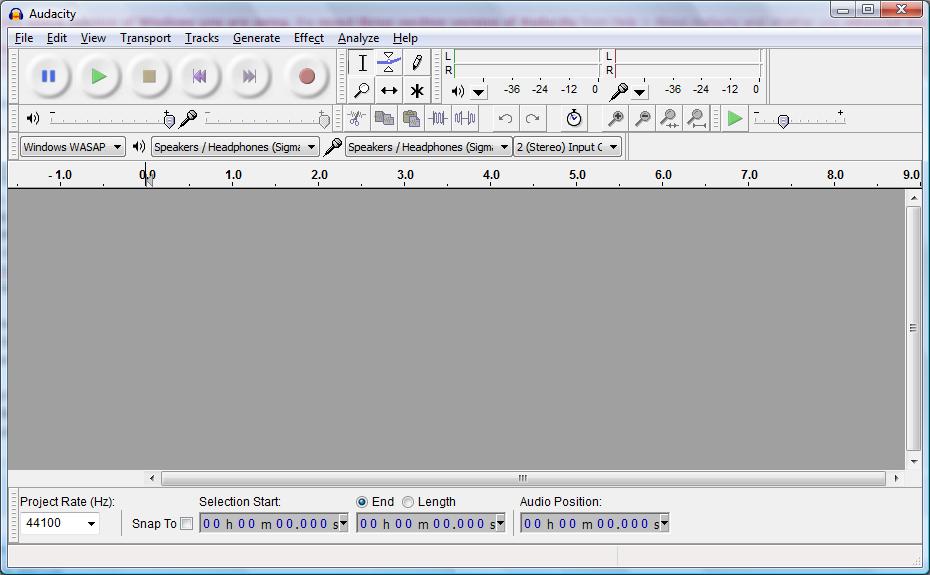 I wouldn't have guessed that, but I'm not going to argue with what works.
Maybe this will save someone some frustration.
Good luck.