Hello!
I am editing a podcast and have 6 different tracks with about an hour total of audio. Yesterday, my computer alerted me that my disk drive was full and that it couldn't save my audacity project. I had saved it at 11:16am and assumed that this version would be preserved if I quit Audacity, so I upgraded my ICloud to 200gb thinking that it would give me the space I needed. Then I restarted my computer. When I turned it back on, Audacity asked me if I wanted to recover the project, and I hit yes. This resulted in my audio files being flattened within the project. I have experienced this before when the audio files were saved in a separate location from the AU project, and by reuniting the files, all was fixed. This time, they both appear in the ICloud, but the AU project is still flat audio.
When I open Audacity, I get this message.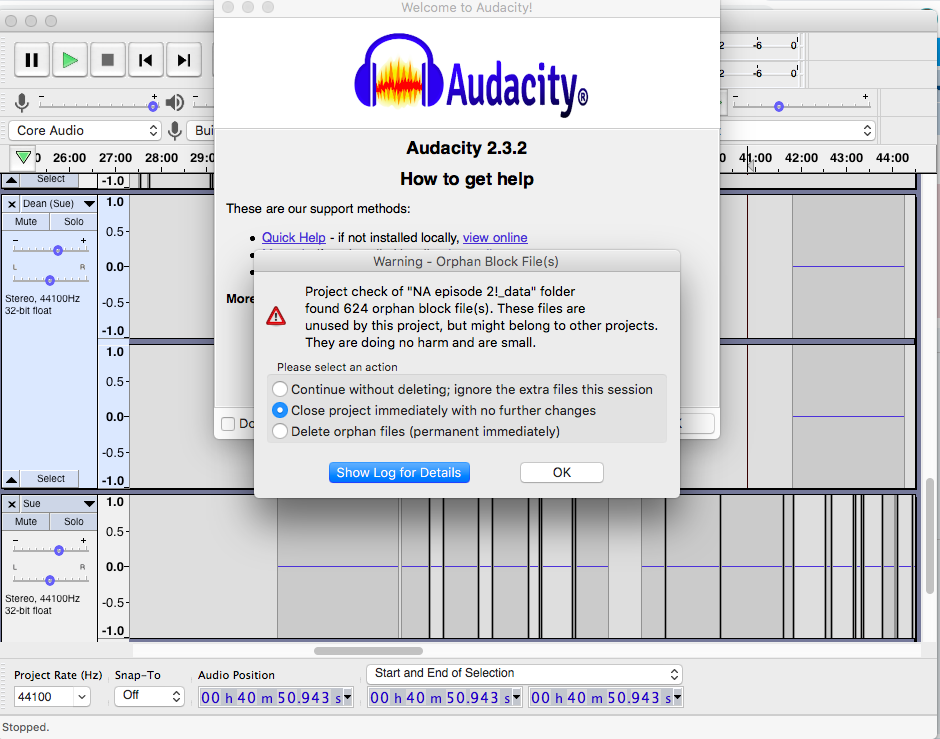 From reading how this was solved in the past, I am wondering if I can upload my files to a dropbox or zip drive and receive instructions on any renaming I need to do to get the files to function.
I'm working on a deadline and would love to resolve this. Thanks so much for your help.