Audacity 2.2.0
I added Hexagonal Boron Nitride to a 1996 Golf MK 3 1.4 Petrol engine, and recorded the operation.
It took 2 min 20 sec to circulate, and the engine noise dropped.
Our ears pick up the fact that the engine components are now rotating with less friction … there is less knocking.
Job done?
Ha!
I figured that it would be interesting to see what Audacity could tell us.
It definitely highlights the drop in noise; so why not share it with the video?
… only I realised that I don't truly understand sound
… and not wanting to talk bollocks, I thought that this question might be an interesting share, and I might learn something
Method
The sound speed was halved (rightly or wrongly) to stretch out the waves.
There was a repeating sound sequence around 0.35 sec in length.
This allowed an aligned selection of 'before and after', with sufficient detail to make it worthwhile.
(at 1:30 and 3:00)

It is evident at a glance, that 'before' is much noisier, but I then zoomed in to 0.03 sec.
Again, the two clips were aligned as best I could, using the starting spike of the sequence.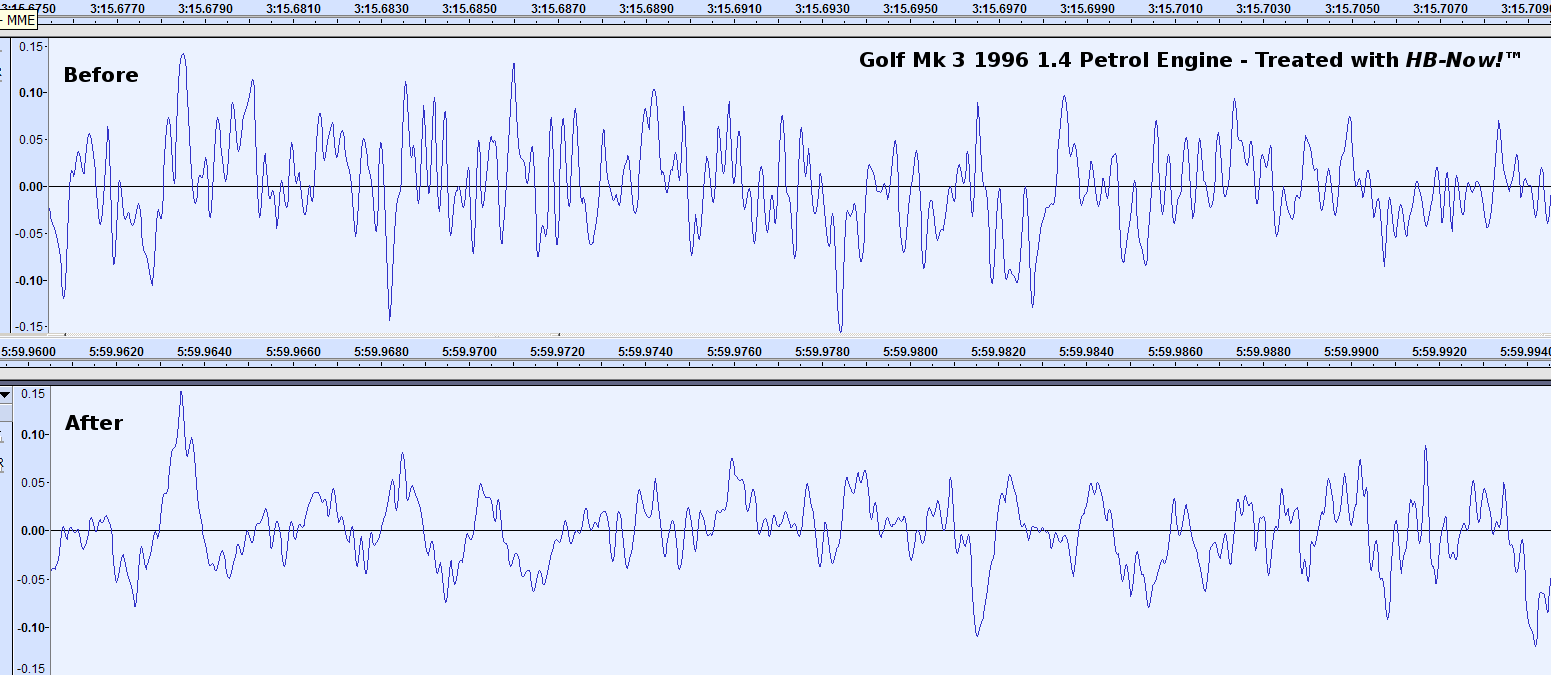 Analysis
The engine is well used … note that even after the HBN has circulated two components tap together and create a spike in noise, though it appears that most components benefit from it's presence.
What I don't understand are the two deep troughs, 2/3rds along and at the end of the sequence (after circulation).
Here is the moment when the HBN completes it's circulation - at half speed and mixed to mono: