I'm using Audacity 2.4.2 on a Mac running 10.14.5 and am having a problem sometimes with editing.
Some times when I select something and delete, it gets replaced with a silence (a blank section) that I then cannot delete.
Here's what I see:
Well, I can't load the screen shot, but maybe I don't need to.
One more: when I try to move the section around the blank spot, "select, copy, paste" into the correct spot (before the blank space), I'm told that there's not enough room to paste.
I've been dealing with this for a while, trying to figure out why the space occurs, why I can't delete or cut it and searching the forums for similar questions but to no avail.
thanks in advance
Gary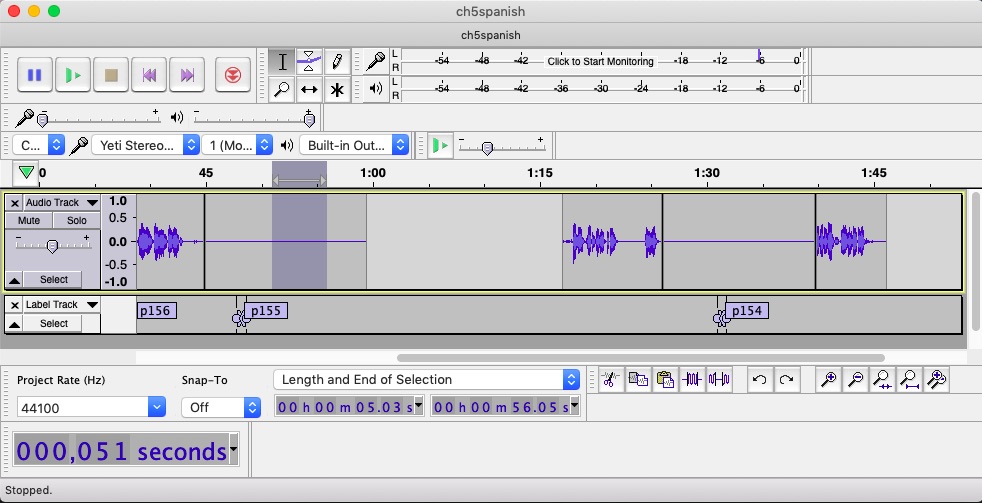 space.pdf (84 KB)
space.pdf (84 KB)