Having run into what Koz loves to call "frying mosquitoes" with my Behringer UCA-202 integrated into my Home Theater PC & Stereo system, I did a bit of searching to see if there were any products that might help to isolate USB audio interfaces from electrical computer noise. Since there are numerous posters on this forum having this noise show up in what are otherwise well regarded USB interfaces, I figure my findings might be of interest here.
If you do a Google search for "USB isolator" you'll get a ton of hits. The vast majority of these are quite expensive and intended for industrial applications were you need to put a USB device in an electrically hazardous location (like on 480 Volt building mains). However I found Amazon selling this device:
http://www.amazon.com/HifimeDIY-Isolator-ADUM4160-signal-isolation/dp/B00F4SCCR2
The price was reasonable so I purchased one. (Though I'll admit it's more expensive than the UCA-202 it's helping).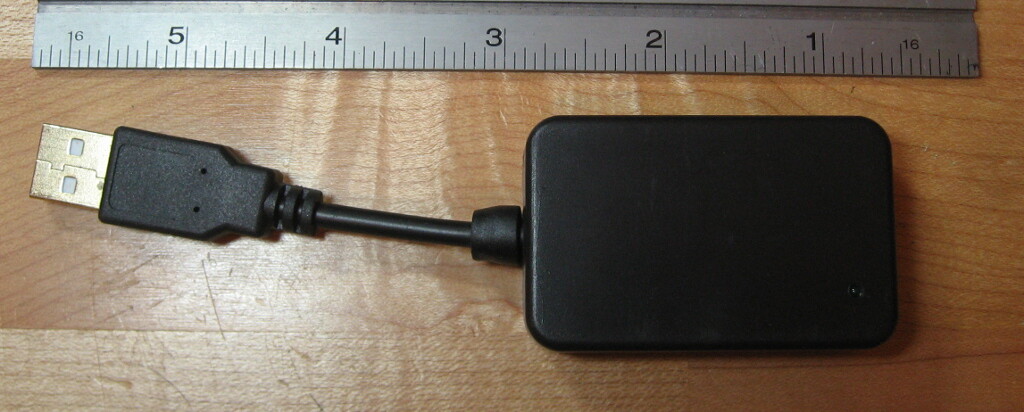 Being an Engineer the first thing I did after getting it was to open it up (which is not hard, it has a very simple snap-together plastic case):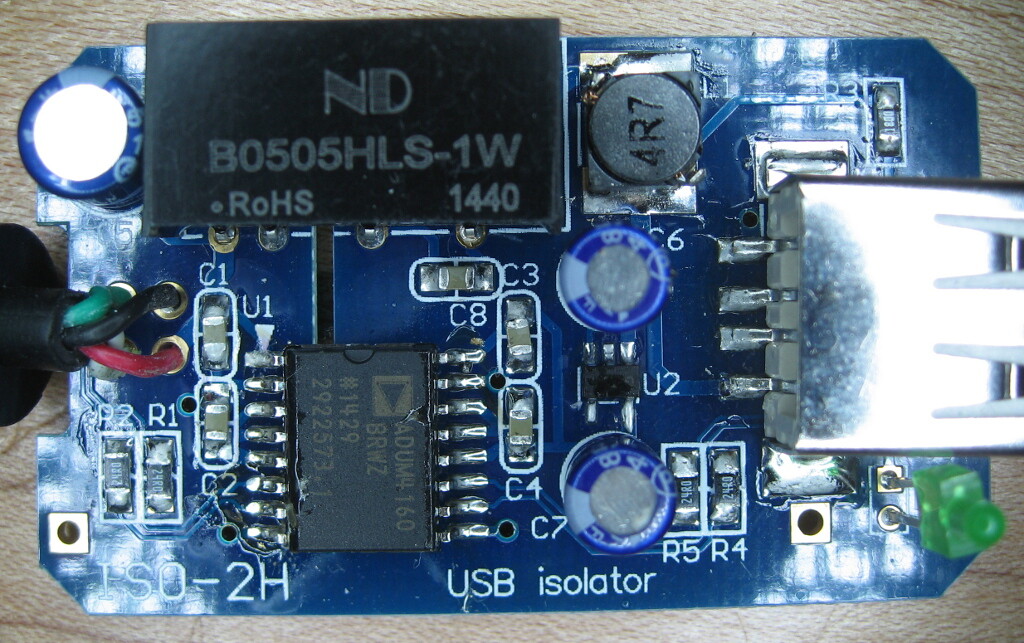 It appears to have been reasonably well designed. My unit appears to have been hand-soldered, so they are not mass-producing these.
As you can see there really isn't too much to the unit. At it's heart is an Analog Devices ADUM4160 ( data sheet for the engineers out there: http://www.analog.com/media/en/technical-documentation/data-sheets/ADuM4160.pdf) This unit is an integrated USB isolator that uses transformers to couple the USB data from the input side to the output side. The device is rated of many hundreds of volts between the output and input sides.
To provide power to the down-stream side a transformer coupled 5V to 5V DC-DC switching converter is used (the larger rectangular block at the top of the board). The converter is rated at 200 mA which is probably enough for most smaller audio interfaces. (For example the Blue Yeti is rated at 150 mA by its spec sheet) But this is a fair bit short of the 500 mA that a USB 2.0 port is expected to be able to supply, and so might not be enough for some devices.
On the downstream side of the DC-DC converter there is a simple LC filter – 4.7 uH and 22 uF. This does little to stop audio frequencies (more on that in a bit) but does provide a fair amount of additional isolation from the 100 KHz switching frequency of the converter. The 5Vs is regulated down to 3.3V for the output side of the Analog Devices part.
Having a look at the bottom side of the PC board: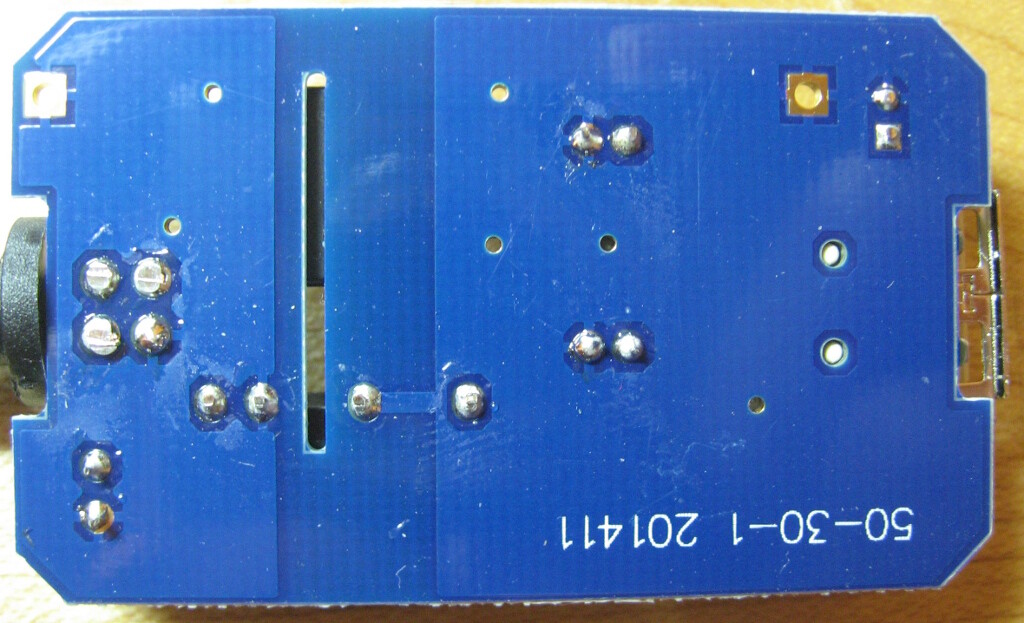 You will see there is a neatly milled slot in the PCB under the center of the Analog devices unit and the DC-DC converter. Also the bottom layer of the PCB is only used to provide ground planes on input and output sides (and the two are well isolated).
So my initial test was to put the unit into my HTPC setup to see if it would cure the issue at hand and the answer is "Yes! it does". Unfortunately I'm coming up against the 4 attachment limits, so I'll report on my testing in a followup post.