First the problem, then the history.
I went into Audacity's Edit > Preferences > Track and checked "Auto-fit track height".
After some fiddling around I have the Track Window setup like I want. See figure 'Audacity_OK.jpg" below.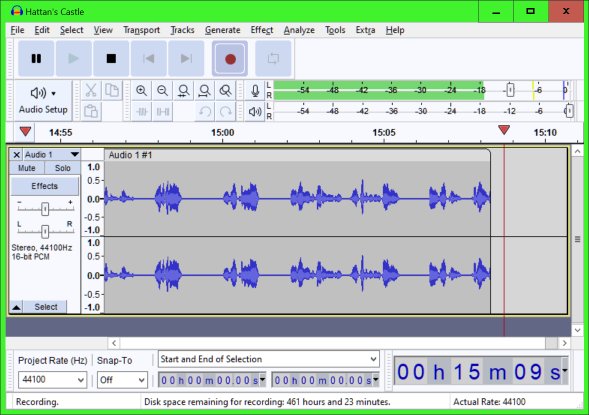 The problem is that as soon as I start to record a new project the Track Window looks like figure 'Audacity_Bad.jpg' below. It looks like the track data is set for a much larger Track Window.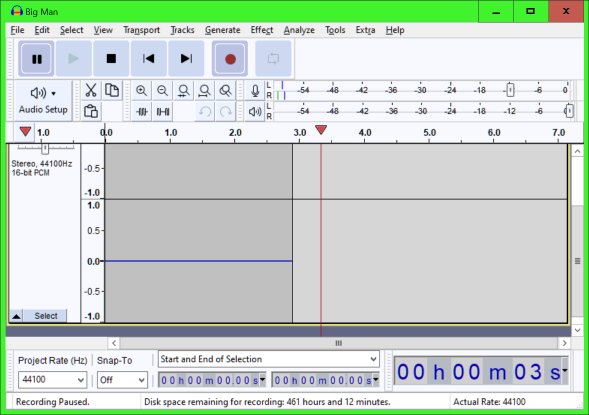 I pause the recoding then select View > Track Size > Fit to height. Now the Track Window looks like figure 'Audacity_Fixed.jpg' below. Now I can continue on with my recording, processing, etc.

Now the history. I ran Audacity v3.0.3 on Windows 7 for about six months and never saw this problem. The Track Window always started with the same size as a previous recoding (i.e. the Track Window always auto-fit itself).
I switched over to Windows 10 about a month ago, still using Audacity v3.0.3, and started seeing this problem. Hmm! So I thought it might be a problem with Audacity v3.0.3 running on Windows 10. I installed Audacity v3.2.4 over the top of v3.0.3 and the Track Window size problem still exists.
I kind of think it's a Windows 10 problem, but I'm not sure. Anybody have any solutions, suggestions, or questions?
Thanks,
RoseM