It is a good thing that I run two computers for this project especially for situations such as this…
Here are the screen grabs for the two sets of preferences and desk top images:
This is from the working set up:
.
.


.
.
And here is from the system that stopped recording.
.
.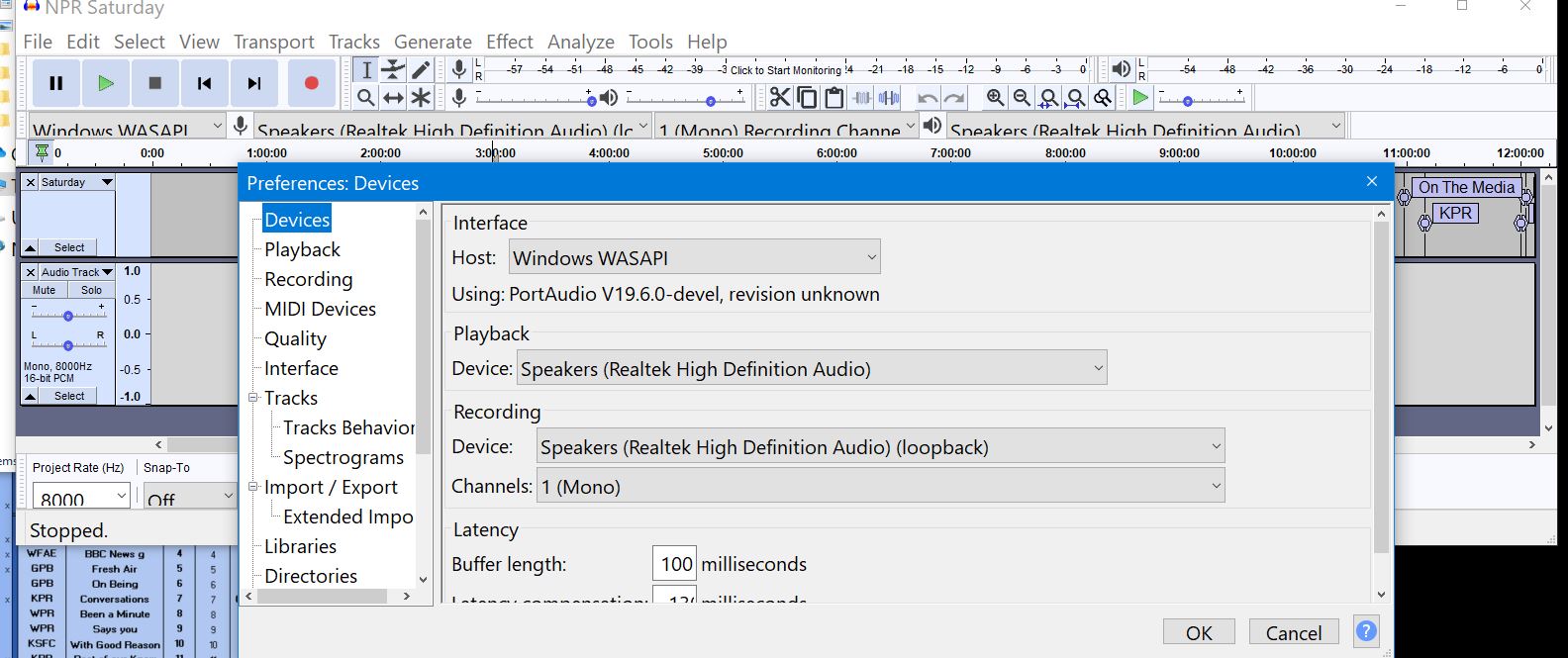 .
.
All entries for recording device on the computer that is not recording claim "Loopback".
The working computer does not claim this.
Is there some other setting that establishes Loopback?