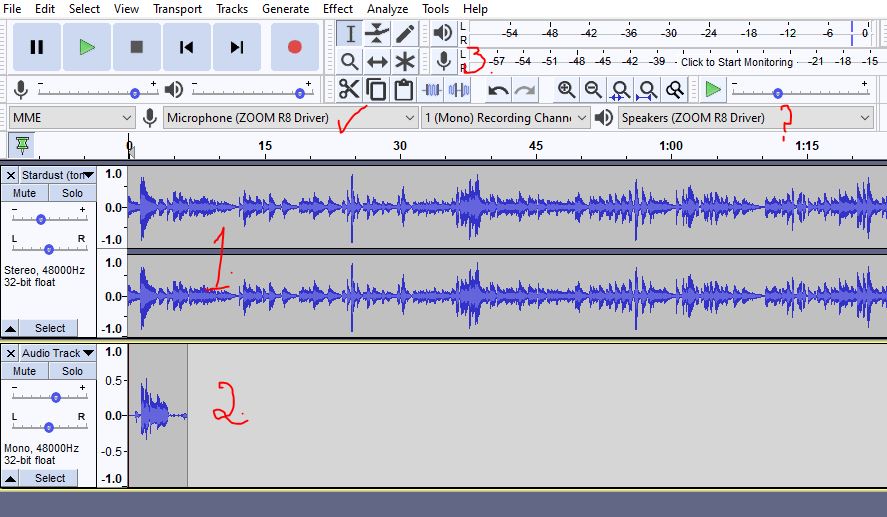 my setup is (new user to audacity)
windows 10 laptop
zoom r8 unit connected via usd to laptop.
rode mic connected to zoom unit.
zoom directed to USB : works ok.
if you see my image the top track is the backing track
the 2nd track is my instrumental through the mic.
problem : when i play i can hear the track ok through headphones via the laptop, when i record through mic on top of the backingtrack , i cant hear the mic through headphones - only the backing track.
when i finish recording and playback i can hear everything OK - but i am having to guess on how close i get to the mic and thats not good.


i set the speakers to zoom but when i pull out the headphones from the earphone jack the sound just comes out of the laptop.
if i plug my headphones into the zoom i hear only the mic