I'm using Audacity 2.1.0, and as the topic title said I am having a bit of trouble. First let me tell you that I use Audacity for the purpose of making my recorded videos sound better. My routine is as follows whenever I record a video:
Noise Reduction. Normalize. Compressor. Equalization Bass & Treble. Normalize. Hard Limiter and finally Normalize one more time.
This usually helps my audio to hear not so loudly and be easier on the ears. However, I've began getting a problem. 2 actually, but I was able to fix the first 1 by unhooking my headphones before using Equalization. But Hard Limiter, now, would either completely silence the entire recording or glitch it out entirely like this.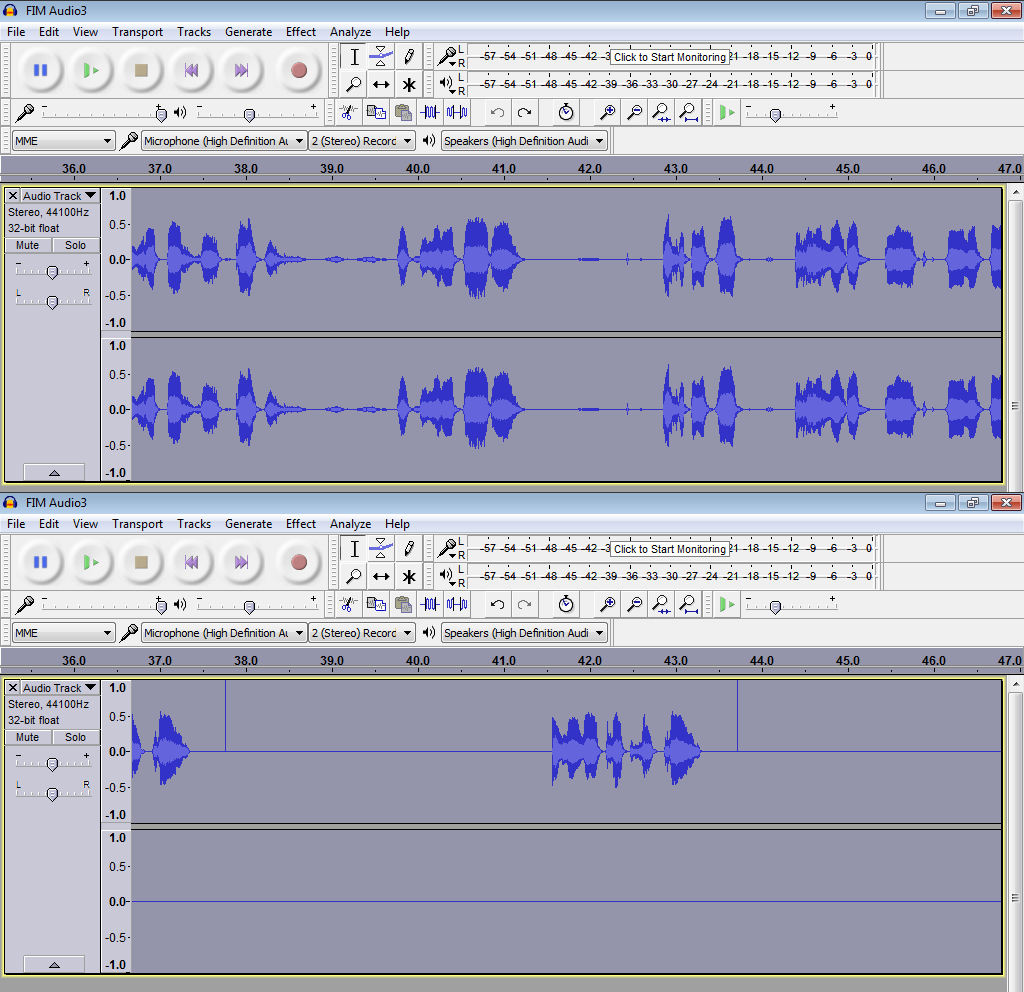 Hard Limiter's DB limit is set at -4, the other 2 are kept at defaults.
I should also tell you guys I have this problem on 2 separate laptops, both Windows 7, so before I even consider updating to the newest Audacity I wanted to be certain on how I could fix this in case I ran into it with the latest version of Audacity.
Does anyone know how to possibly fix this or why it started to happen out of the blue? Thank you kindly in advance. ^^