Hi,
I tried to install DynamicAudioNormalizer VSTPlugin from https://github.com/lordmulder/DynamicAudioNormalizer
https://github.com/lordmulder/DynamicAudioNormalizer/releases/tag/2.08
put it in c:\Program Files\Steinberg\VSTPlugins\DynamicAudioNormalizer
and audacity found it just fine, but after it had been enabled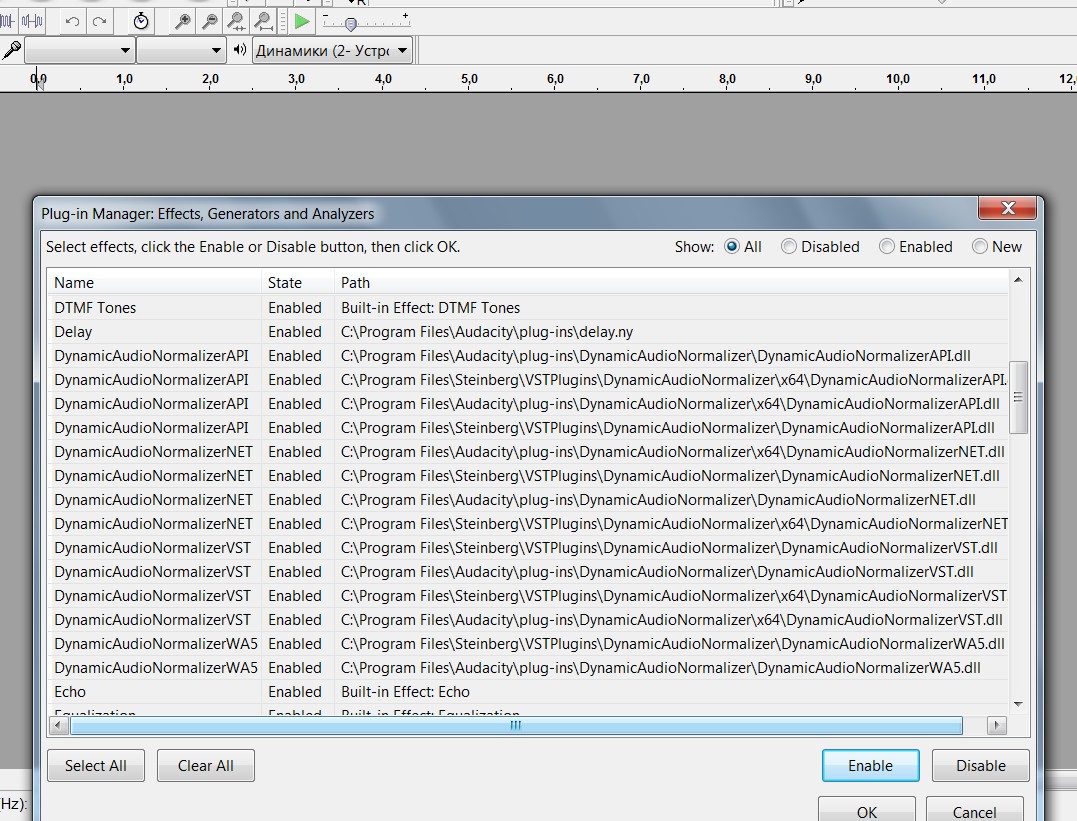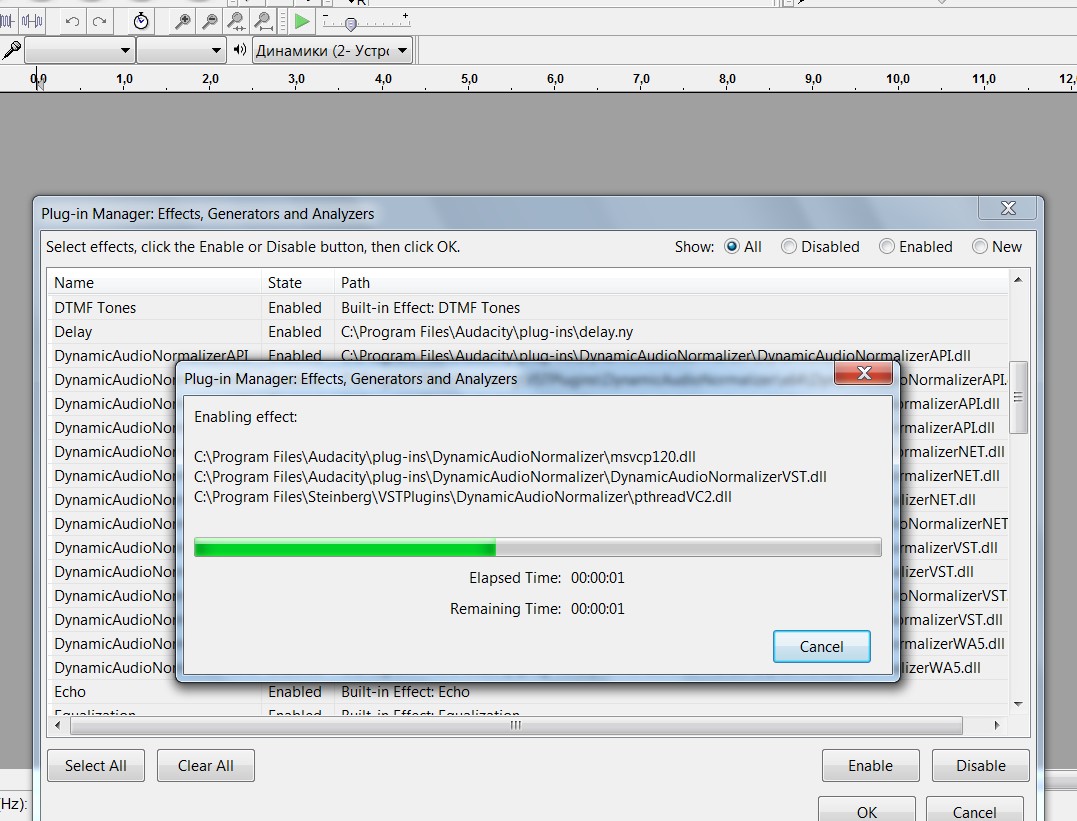 it hasn't still appeared on the list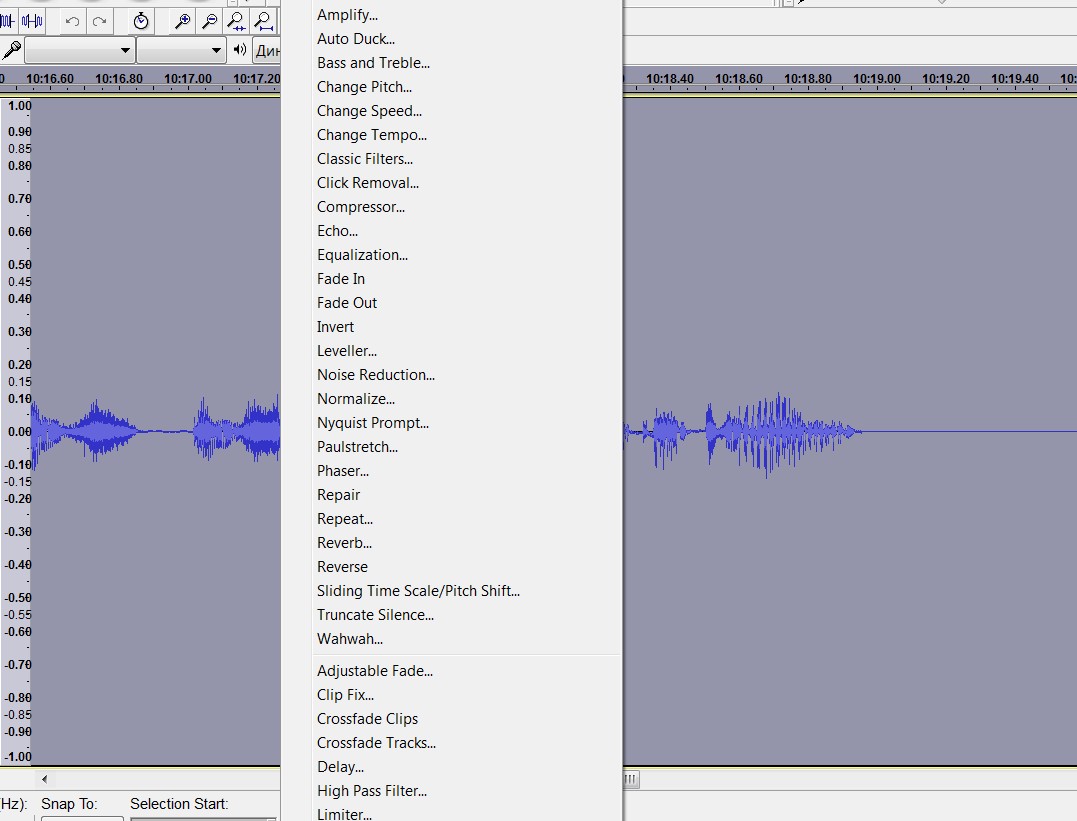 according to Dynamic Audio Normalizer page it is supported by audacity:
Supported VST Hosts
Non-exhaustive list of VST hosts that have been tested to work correctly with the Dynamic Audio Normalizer VST plug-in:
Audacity v2.0.6+, by Audacity Team
VST support working | free/libre OpenSource software | recommended! Please see here for install instructions. Also make sure that the new "Buffer Delay Compensation" option is enabled!
Is this something wrong I did ?