Debian sid
Audacity 2.2.1, distribution's release
Problem with the visual interface since the last couple months. Audacity used to follow my system's dark GTK theme, but now it seems to be sort of mixed dark and light, kind of ugly but whatever. Looking at the history I'd say it's been since the 2.2.* branch. I just haven't really been bothered by it enough until now to ask for help.
Now when I tried to adjust the spectrogram settings, the dialog box is light grey text on white background making it unusable. Changing the theme in Preferences doesn't make a difference, it's the same with all of them. I'm including screenshots with the light theme and dark theme applied and the spectrogram settings dialog box up.
audacity screenshot with light theme applied, spectrogram settings box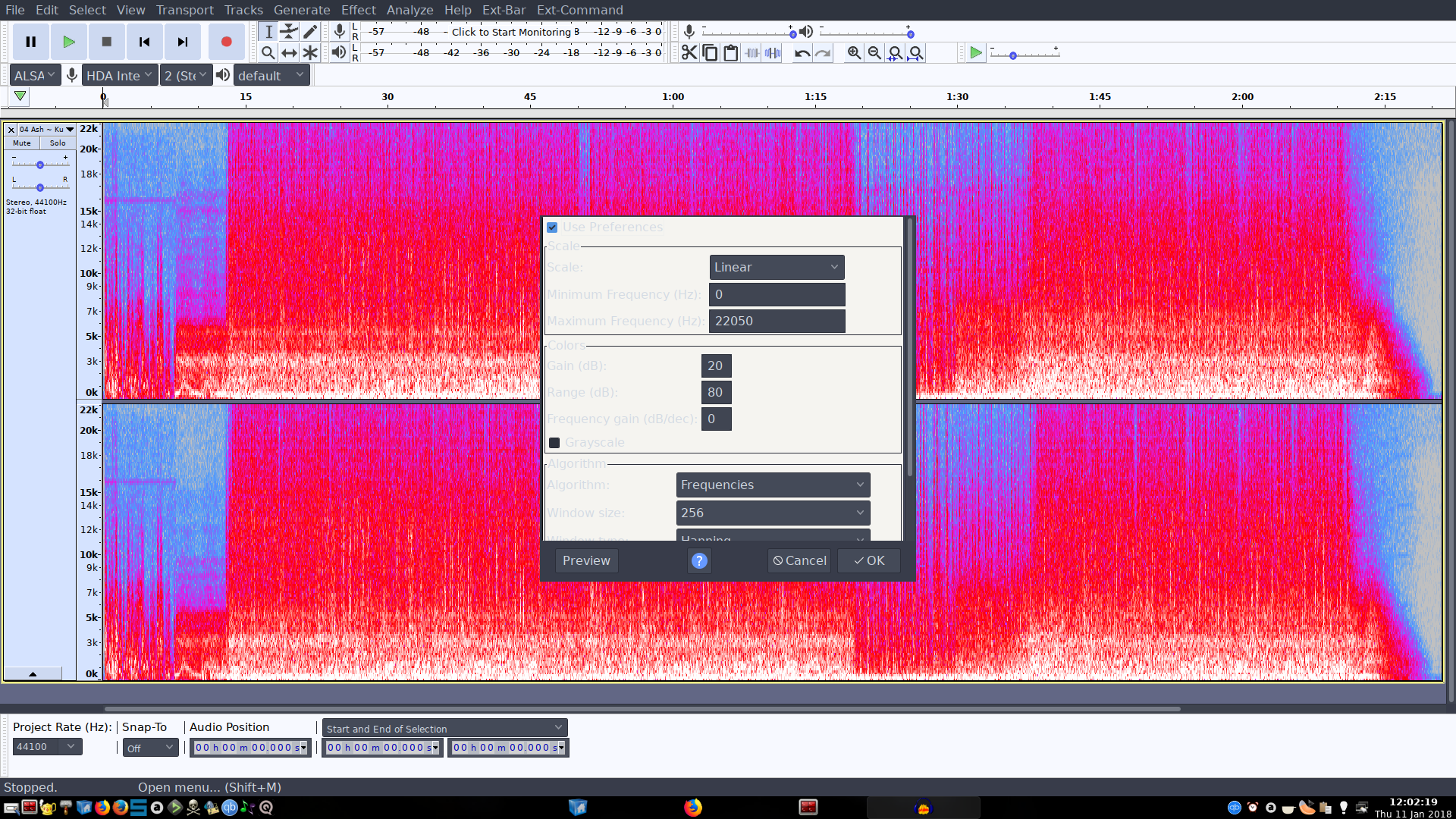 audacity screenshot with dark theme applied, spectrogram settings box