Hello!
The new version of Audacity (2.4.0) is very buggy when I use it to normalize and export my bought MP3s.
After normalizing them with the batch function I export them, using the VB0-Quality.
These art the bitrates after exporting with version 2.4.0: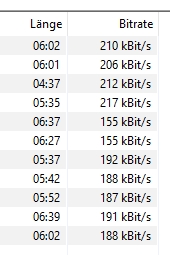 And these are the bitrates after using the former version, 2.3.3: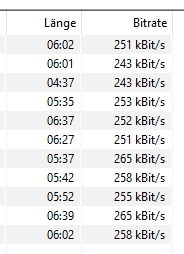 The settings are exact the same!