Hi everyone,
so I've been used to run Audacity in Low-Resolution mode in order for it to be useable. Now this seems to be not possible anymore, once again… The old trick with editing the Info.plist file and replacing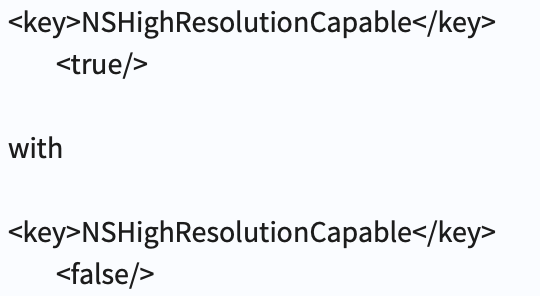 doesn't seem to do the trick anymore. As soon as I edit the Info.plist, the application will not open at all, giving me a few error notifications instead.
I haven't been successful finding a new way of dealing with this peculiar long-standing issue.
Any thoughts are appreciated… Thanks
2017 iMac 4K 21,5"
Mac OS Ventura 13.5.2