Hello people,
I've been using Audacity on my previous laptop to digitalize my vinyl records. It worked well at that time but I can't remember the settings…
Now that I have a new laptop, Audacity won't record how I would like to.
I would like to record just the exact sound of the record, but not the external sounds of the room, or me speaking out loud.
I'm using Audacity 2.3.3.
With settings like WASABI → Speakers (Realtek) → 2 canals → Speakers, I could click on the recording button but then nothing happens, the cursor is like frozen and doesn't move.
I've read and tried solutions from previous posts like changing rate to 48000, checking on my laptop setting etc but nothing works.
Please help

.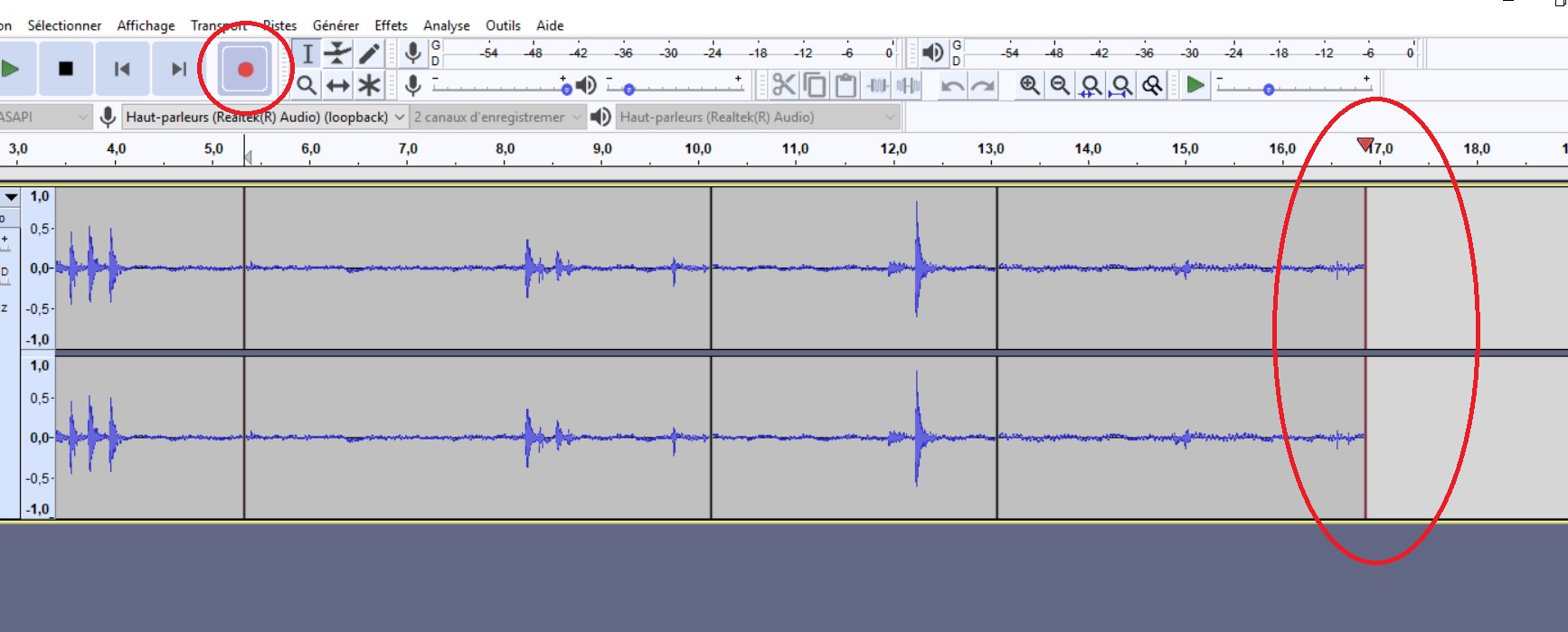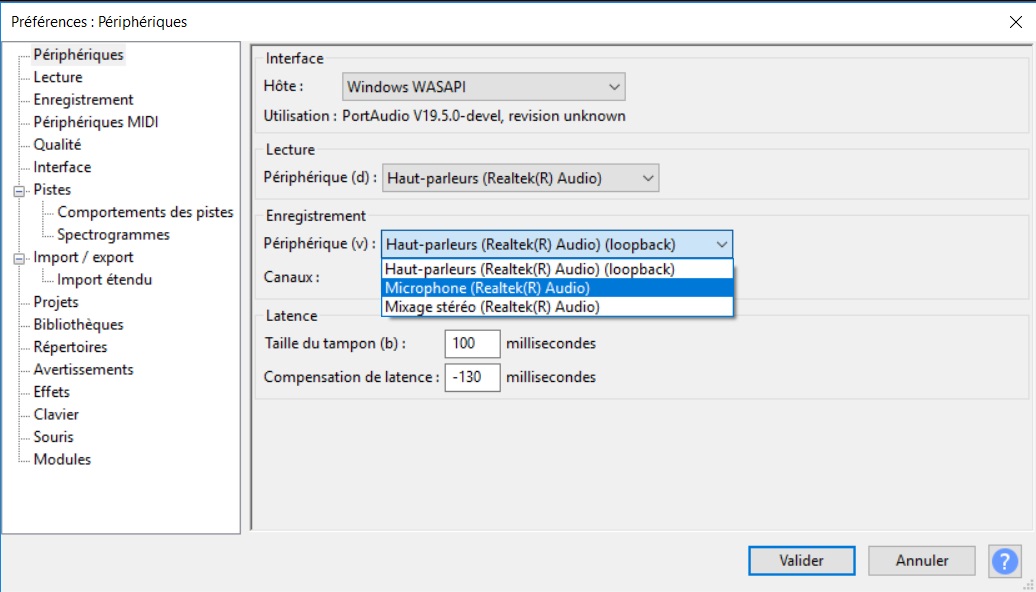 deviceinfo.txt (6.12 KB)