В левом калане срезаются верхние частоты, из за чего звук сильно страдает. Need Help.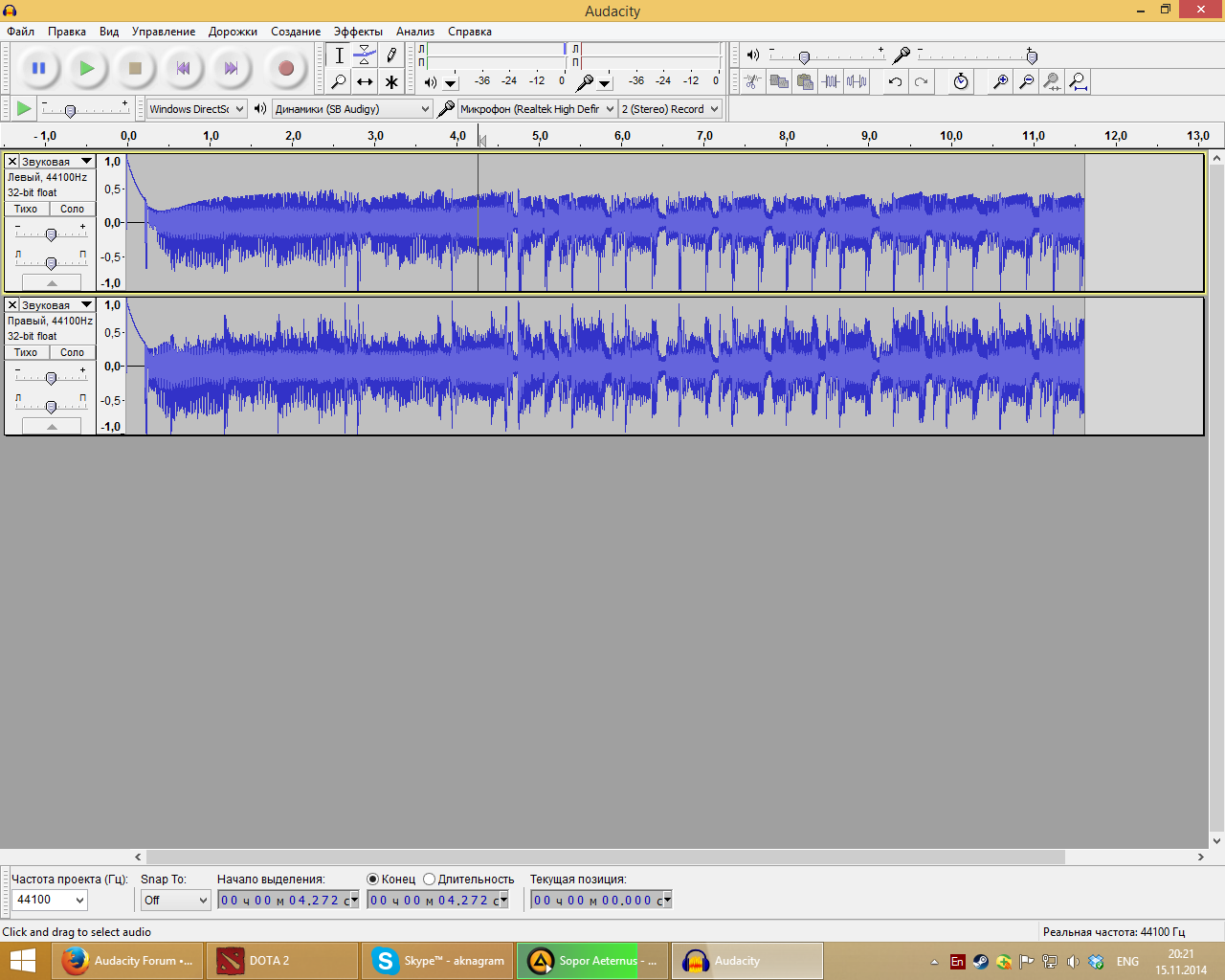 I do not speak Russian.
Turn off the corrective settings for Realtek in Windows Sound, except for DC Offset.
Obtain the Windows 8 drivers for your sound card from the web site of your computer manufacturer.
Use Audigy to record instead of motherboard audio.
Buy a proper microphone with XLR connector.


Gale