Hi, so recently i built a new sexy PC and everything is fine, but i noticed something odd while recording in audacity, the line that indicates the presence of sound/audio frequency or whatever it is called is never fully flat like my old PC! even when i unplug the mic and there is no recording input, it still looks a bit thick, i did a total generated silence on it and yep! something is definitely up! i amplifed the volume too to see the shape of that frequency but i know nothing about audio stuff haha so i'm sharing this pic with you all in hopes that someone can aid me: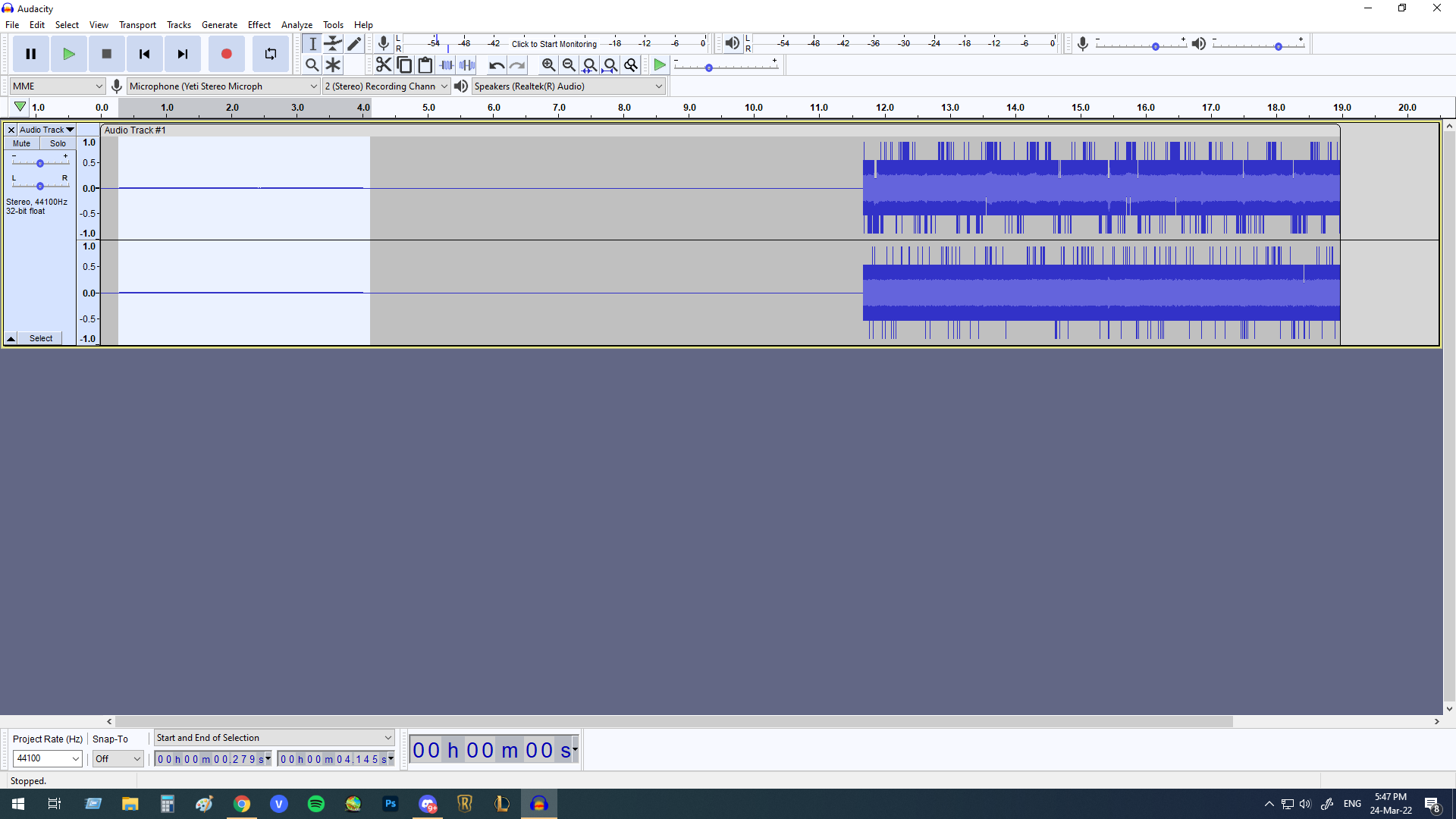 The highlighted area is how to originally looks, the segment/area after it is the total silence one (with the Generated filter from audacity) and the last part is the amplified one so you can see how it looks
I can't hear any noise from it personally and when playing the sound, the noise monitor up there in audacity doesn't indicate anything (doesn't budge at all) and i repeat, it happens EVEN WITHOUT A MIC INPUT! and also a side note: the volume while playbacking on audacity is ALWAYS lower than anything else on my pc for some reason! (yes i checked the windows volume mixer, no changes there)
My pc specs if needed:
AMD Ryzen 7 5800x
32gb RAM
Motherboard: Asus Rog Strix Gaming B550-F (Wifi)
Mic: Blue yeti (works fine in EVERYTHING else)
GPU: R9 380 4gb
(Old PC: intel i5 4440, 8gb ram, some randomass gigabyte motherboard)
HELP ME!


thanks in advance