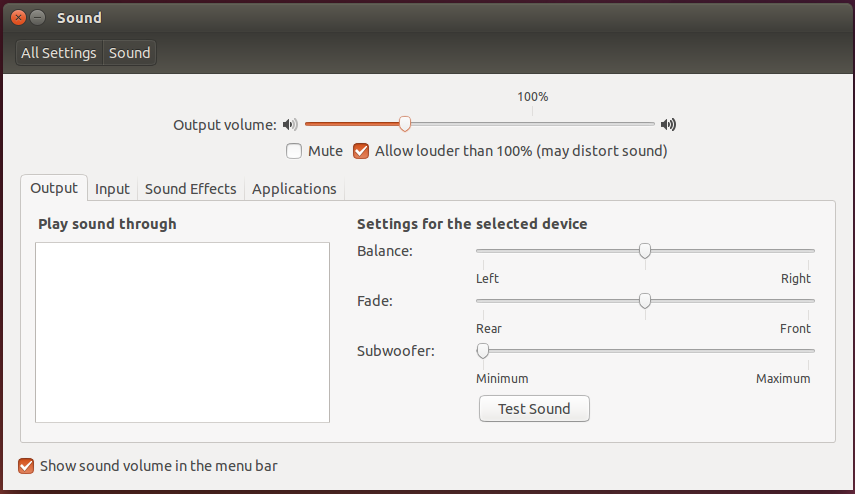 The system is: Dell Optiplex 755, 4 gig ram 64 bit, Running Ubuntu 14.04 64 bit version
Most people who run linux know alot about it. I don't. I'm just now converting.
I am not getting sound. No sound devices show up on the on the ubuntu settings control panel.
However they do show up as devices on Audacity. They also show up on the ALSA mixer
There is no sound, There is onboard audio but it doesn't show up either.
I can plug in a usb interface and get sound with audacity. It doesn't show up in the system,
An M-audio Delta 66 audio interface is what I need to get working. I have heard that it is a little tricky to get it set up.