I'm in the process of trying to create a new theme, but it seems that some elements cannot be re-colored through the Custom Theme color options. This makes it very annoying to try and create a dark color theme, as the un-themeable elements retain their default light color theme, which is quite an eyesore in contrast to the intended dark palette. The first thing I did in creating my theme was to blank out all of the colors and buttons like so, so that I could start to go through one color at a time and figure out where they were used in the UI (the names in the ImageCache.htm tooltips help, but some of the names don't always exactly line up with the actual usage), which very clearly highlights the parts of the UI that can't seem to be recolored.
Here is my blanked out ImageCache.png: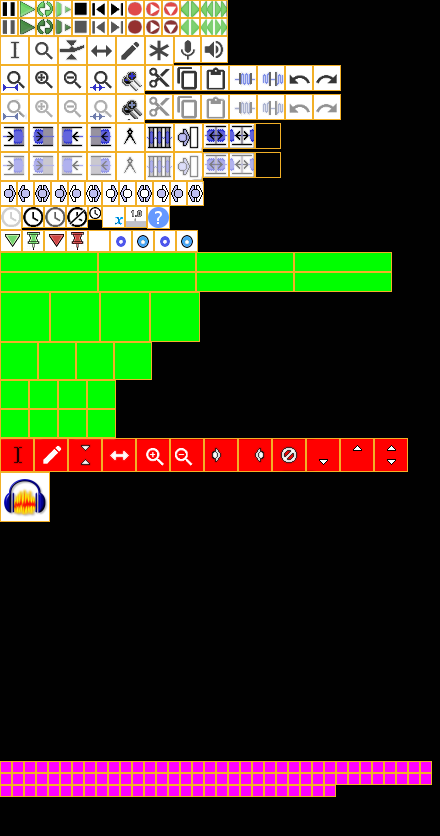 And here is the result: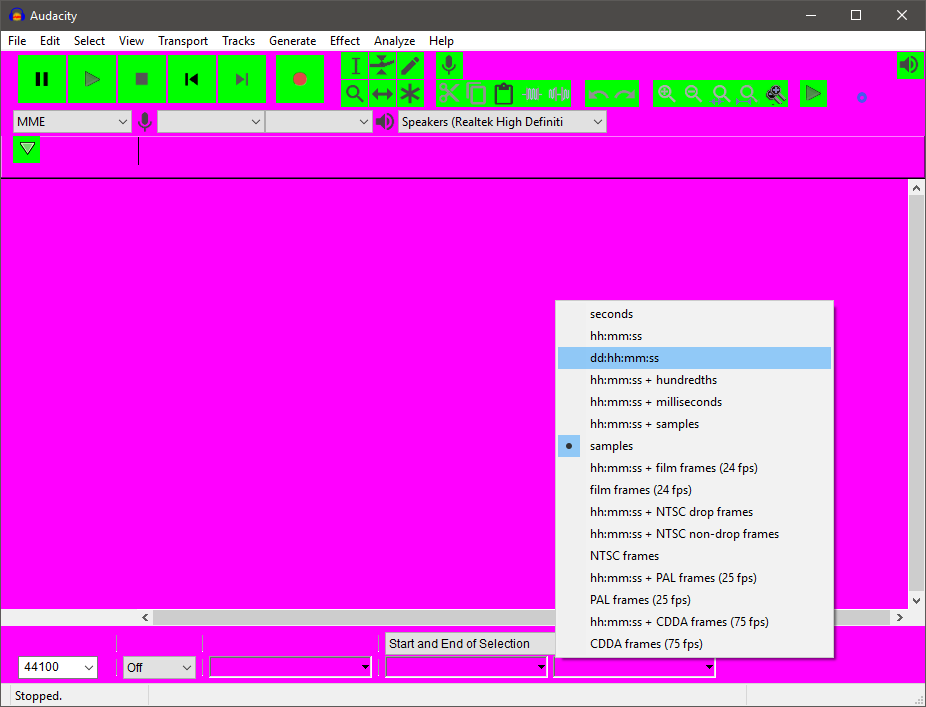 As you can see, there are several UI elements which retained their default coloring, such as the main menu, scrollbars, drop-down menus, toolbar spacer lines, context menus, and the bottom window status bar. I'm only able to test the Windows version, so I'm not sure if the same is true for the Mac and Linux builds.
OS: Windows 10, Version 1803 (Build 17134.165)
Audacity Version: 2.2.2