Hello,
I'm on Windows 7 Pro 64 Bit and use Audacity 2.2.2.
When I open an audio file (e.g. wav or mp3), I mark it and go to Analyze → Plot Spectrum (Frequency Analysis).
On the left there is a scale in dB.
My problem is that the first dB value is almost never the same when I check the frequencies of another audio file.
For audio file 1 it is -12 dB, for audio file 2 it is -10 dB, audio file 3 -50 dB etc.
I would like to use the frequency analysis to compare frequencies of different wav files.
Additionally, I would like to create screenshots and mix them together to have a better vision.
Right now I can't do that because they don't have the same relation point.
When mixing the screenshots, it would look as if all had an identical loudness.
Can you please add an option to give users the possibility to define a fixed dB value for the scale?
Even if I set 0 dB as start point and the loudest frequence is -50 dB (for example), I can live with the white space
between 0 dB and -50dB.
It would help me much more.
In this example, it would be more useful (for me) if the left pic has the same scale as the right one: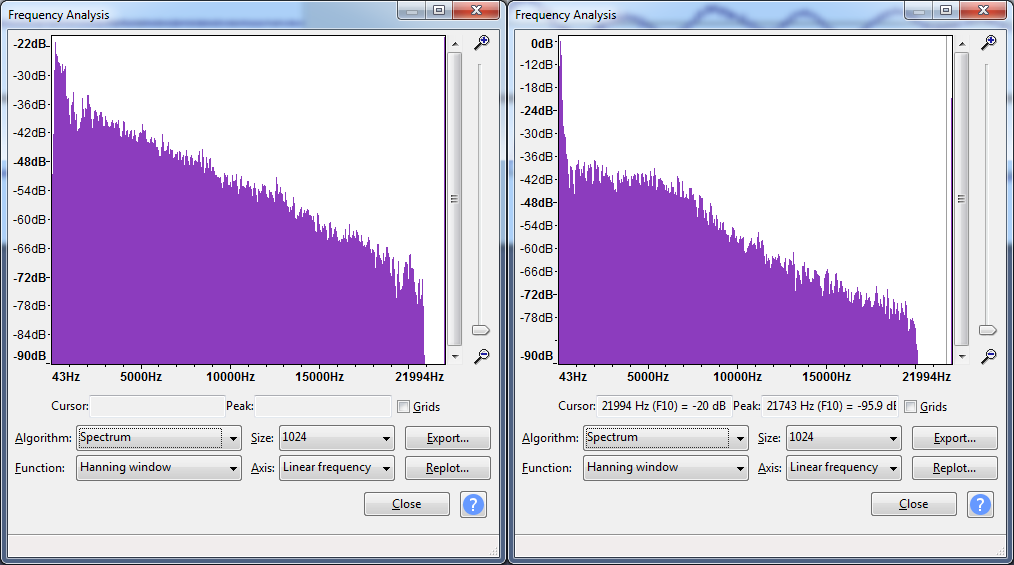 This is how I would like to have it:
(Just made it with Paint - probably it's not exactly accurate):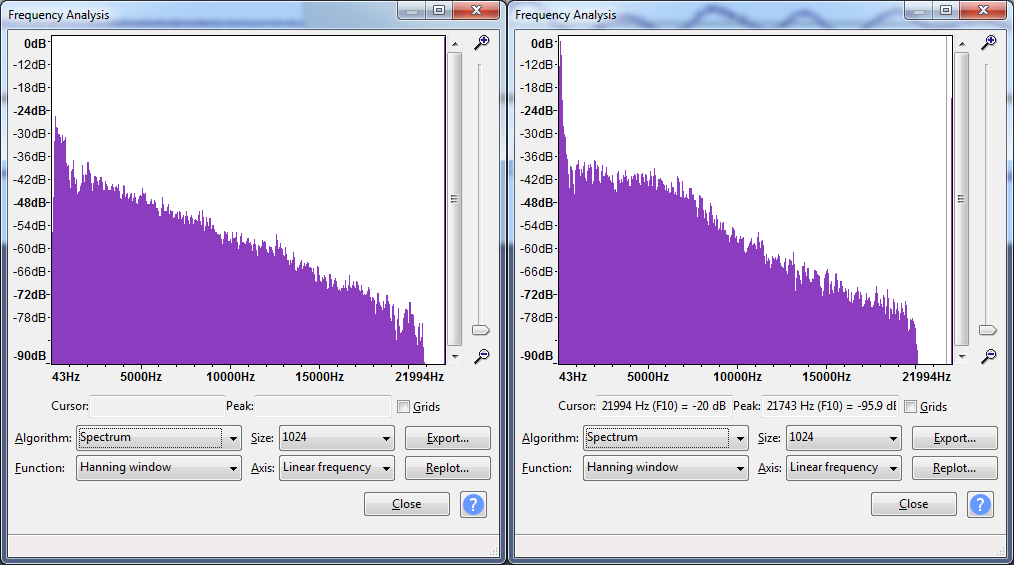 Best regards