Hi,
I just wanted to let you know that there might be a scam happening using the Audacity.
I just wanted to download it on my PC, googled "audacity" and got following :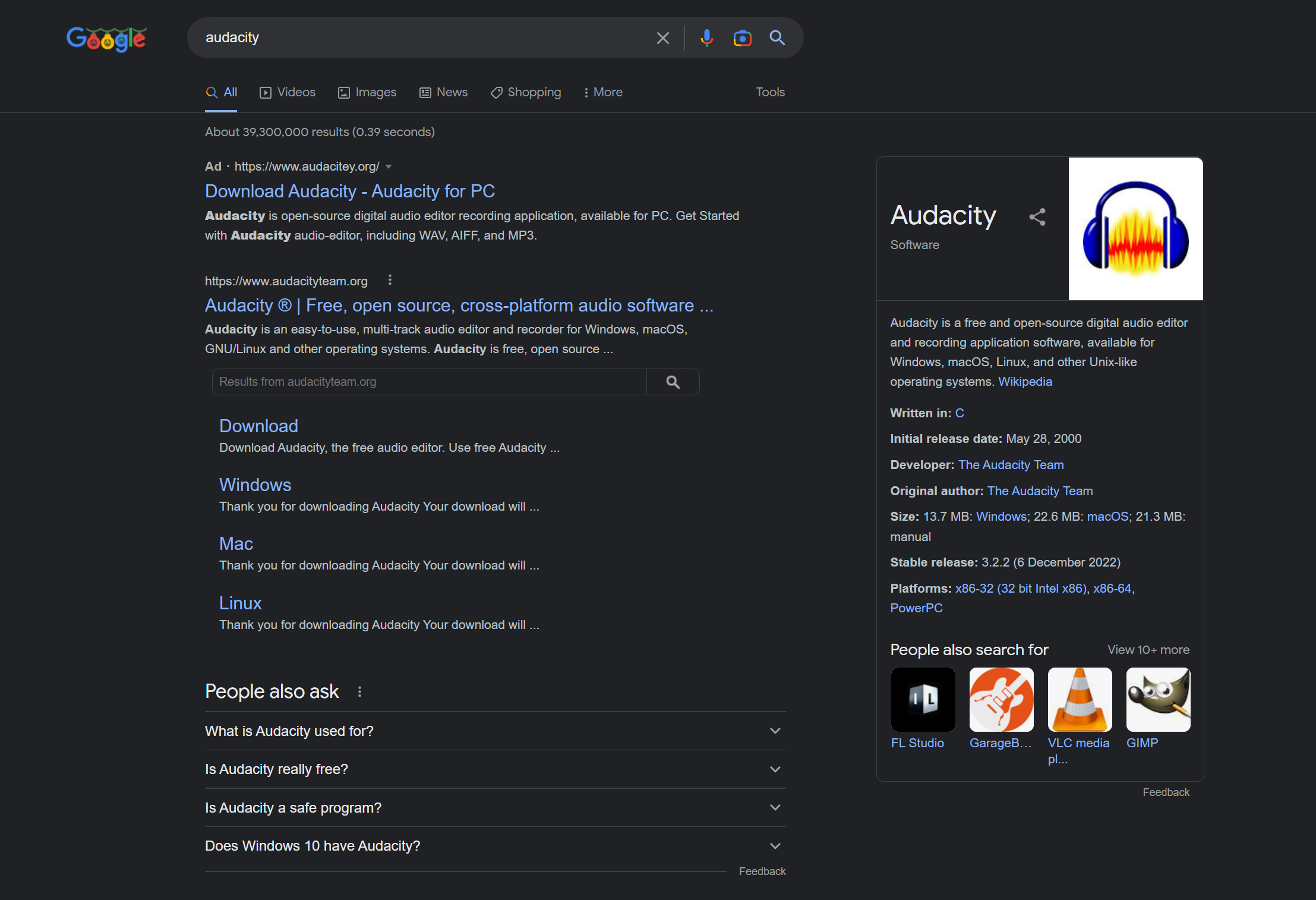 As you can see the first result came up to the "audacitey . org"
Unfortunately I didn't notice at the time and followed the link … the URL changed then to "audacite . org" (or something like that, I'm not sure and do not want to visit the site again just in case … )
I kinda ignored the redirect and since the site looked as expected I proceeded to download the .exe installer. Run it, nothing happened … And then I realised I might've misstepped again … I'm assuming it might be some malware ? …possibly.
Not sure if this is the right place to report it but I'll start here.
Cheers,
Daniel