Mac pro book
hello
at loading sav project / export label / export midi / are shadowed ?
i cannot sav project as … i got an erro window , the disk is full no its not i have 19 Gb at least
or not writable yes it is .administrator / myself / and anyone /
so do not understand at all
thanks you very much for your time .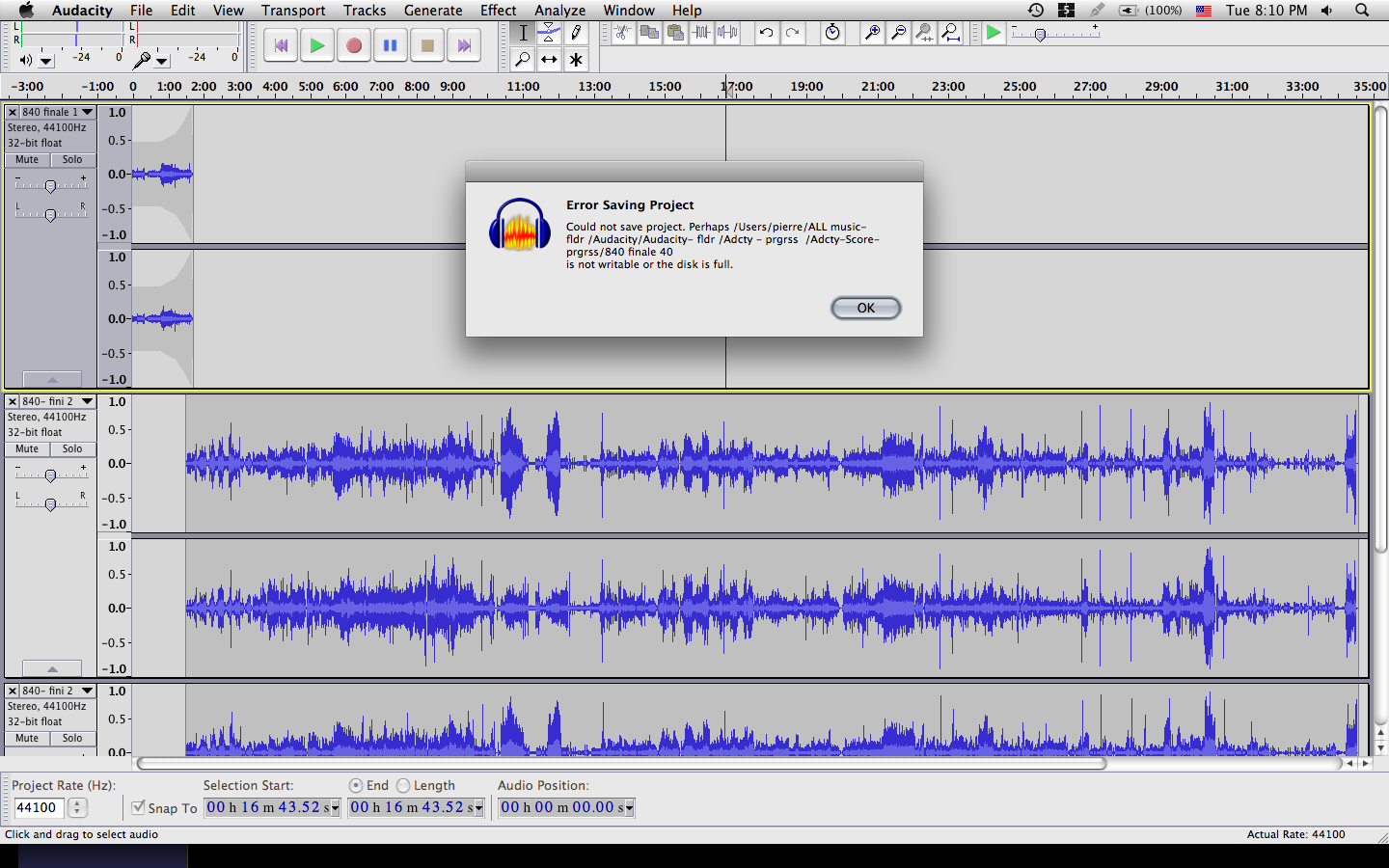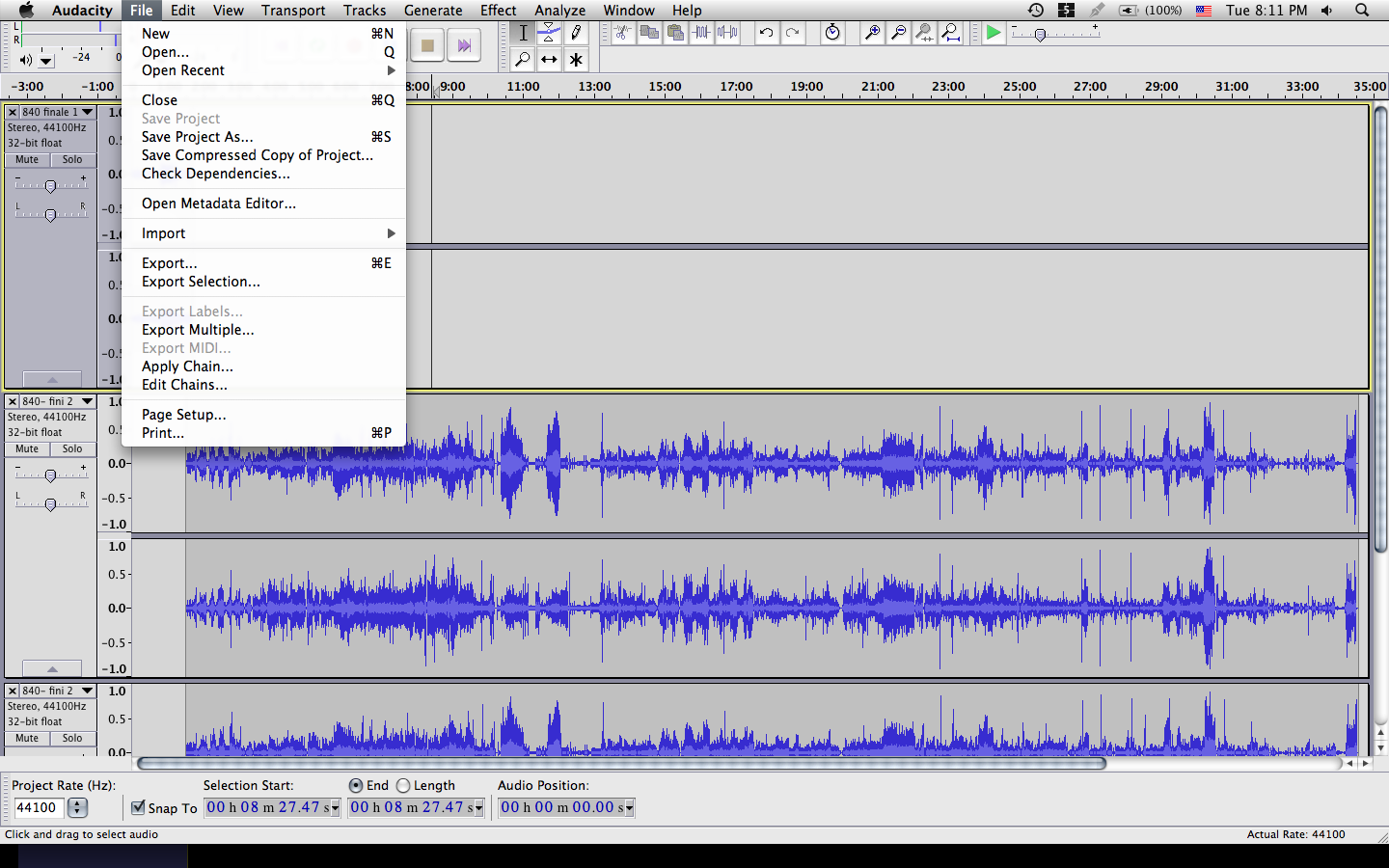 bonjour
lorsque j'installe Audacity " sav project " " export label " export midi " sont en ombre
je ne peux sauvegarder non plus , j'obtiens une fenetre erreur . mais il reste sur le disque 19 Gb et ouvert " administrateur/ moi meme / and n'importe qui
je ne comprends pas .
merci beaucoup pour votre temps , voir photos en attachement .