Hello,
As the title states, I've recorded podcast episode with accidentally mismatched sample rate between DAW and the hardware, or something like this. I was terrified when after the recording i found, that my 1 hour long episode has this clicking robotic sound effect. I know, that there's nothing much that I could do to fix this. What I've done so far:
I tried de clipping, but it doesn't help at all
Truncate silence doesn't work as well, the silence gaps are in fact not really silence and they're occuring in following pattern:
There's ~0.0008 second long (around 30 samples) silence every 0,01 second and this is constant. Truncate silence doesn't accept silence of that length.
q
I've noticed it by zooming the waveform, which is showed on the screen below. When I've "cleared" part of audio manually (some minutes to get 1 second of audio, so that's not really efficient)
And the question is, if there's a way to clear that audio? The best would be to delete every part of silence, because it can be seen, that when the silence is deleted the wave "before" and "after" it are matched perfectly.
Thanks for any help in advance,
Kuba
There's how it looks at some zoom, it can be seen that is is repeating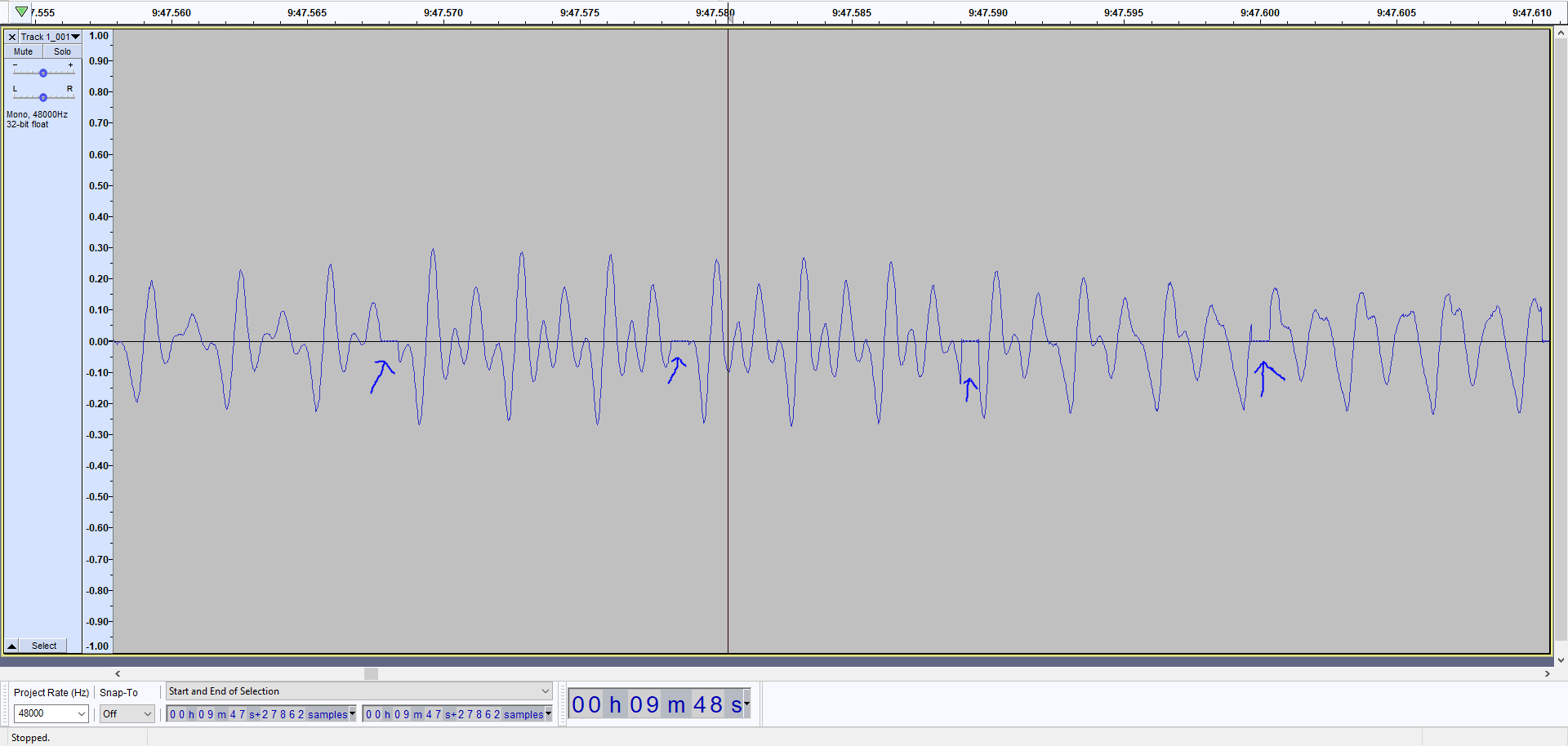 And the'res big zoom, which shows that if we delete the "silence", waveform will "match"