Hi all, I'm new to Audacity and I'm a bit surprised to see (please correct me if I am wrong) that there are no interpolation options when time-zooming a waveform: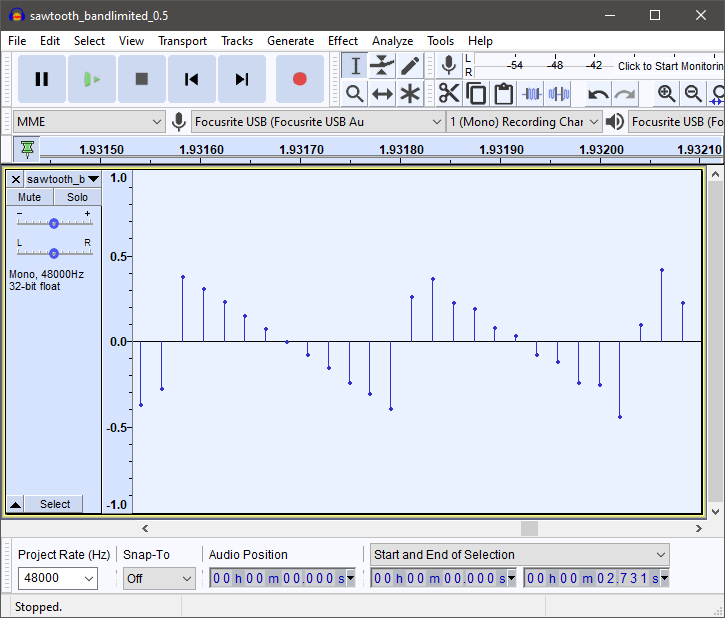 Other programs have this as a basic feature. My favourite oscilloscope plugin, Signalizer, allows for up to four interpolation options including linear and Lanczos (which is the most interesting for being the closest option to an ideal sinc based reconstruction filter):
Linear: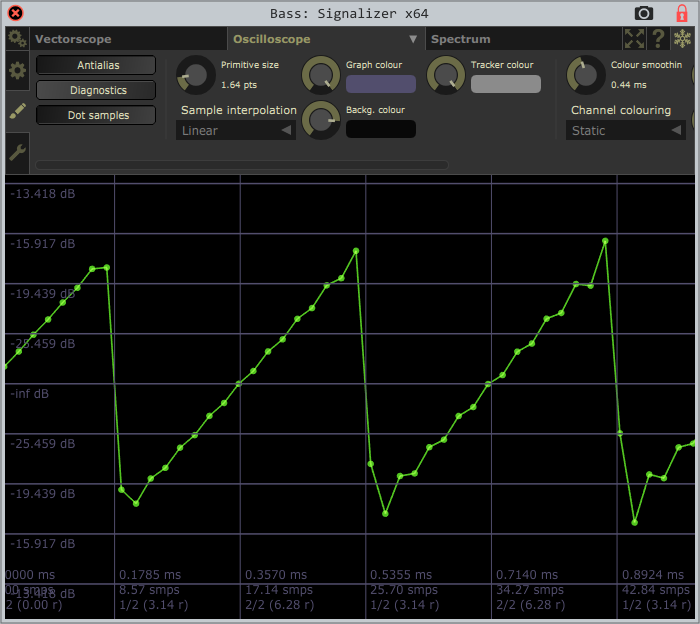 Lanczos: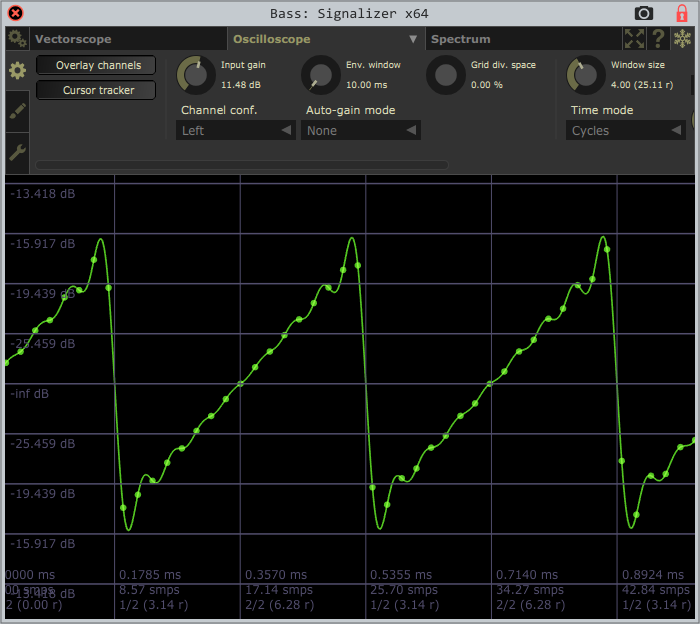 I see this has already been discused in the past with no result. This feature would be very convenient for deep dive sample analysis. It can for instance help detect possible clipping in the DAC stage for non-clipeed samples (see the Lanczos example above, the expected analog output reaches higher levels than those indicated by the individual samples).
Regards