Hey,
I'm currently trying to replicate the effect that the "Smart Volume" setting of current Sound Blaster cards applies.
It seems to be a compressor but I'm not sure what the settings would look like. It seems like it has a lot of make-up gain.
Please see this image for a comparison of a sound file. The upper track is recorded with "Smart Volume" enabled, the lower track is the original. I was not able to align them perfectly, unfortunately. But the difference should be visible across most of it.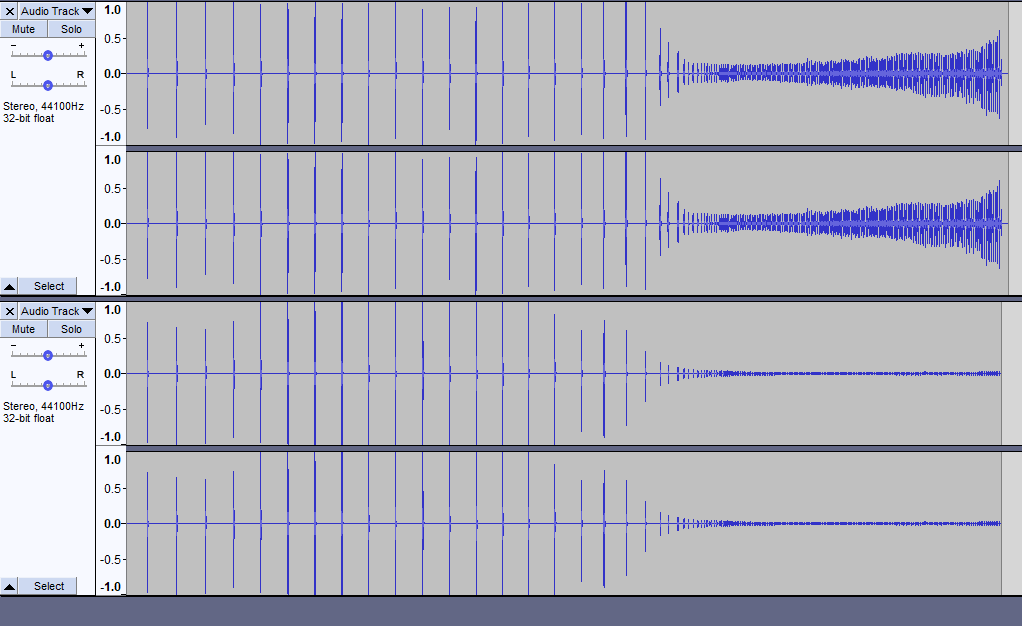 Any ideas?