new here. I've learned the basics.
I've gone through Noise reduction, amplify on the right channel and tried de-clicking and went down a rabbit hole to no avail with spectral edit tool and filter curve.
I'm trying to get rid of this grinding crackling noise on top of the audio.
Would anyone please have a look for me and advise?
here is an image of the audio at the worst portion.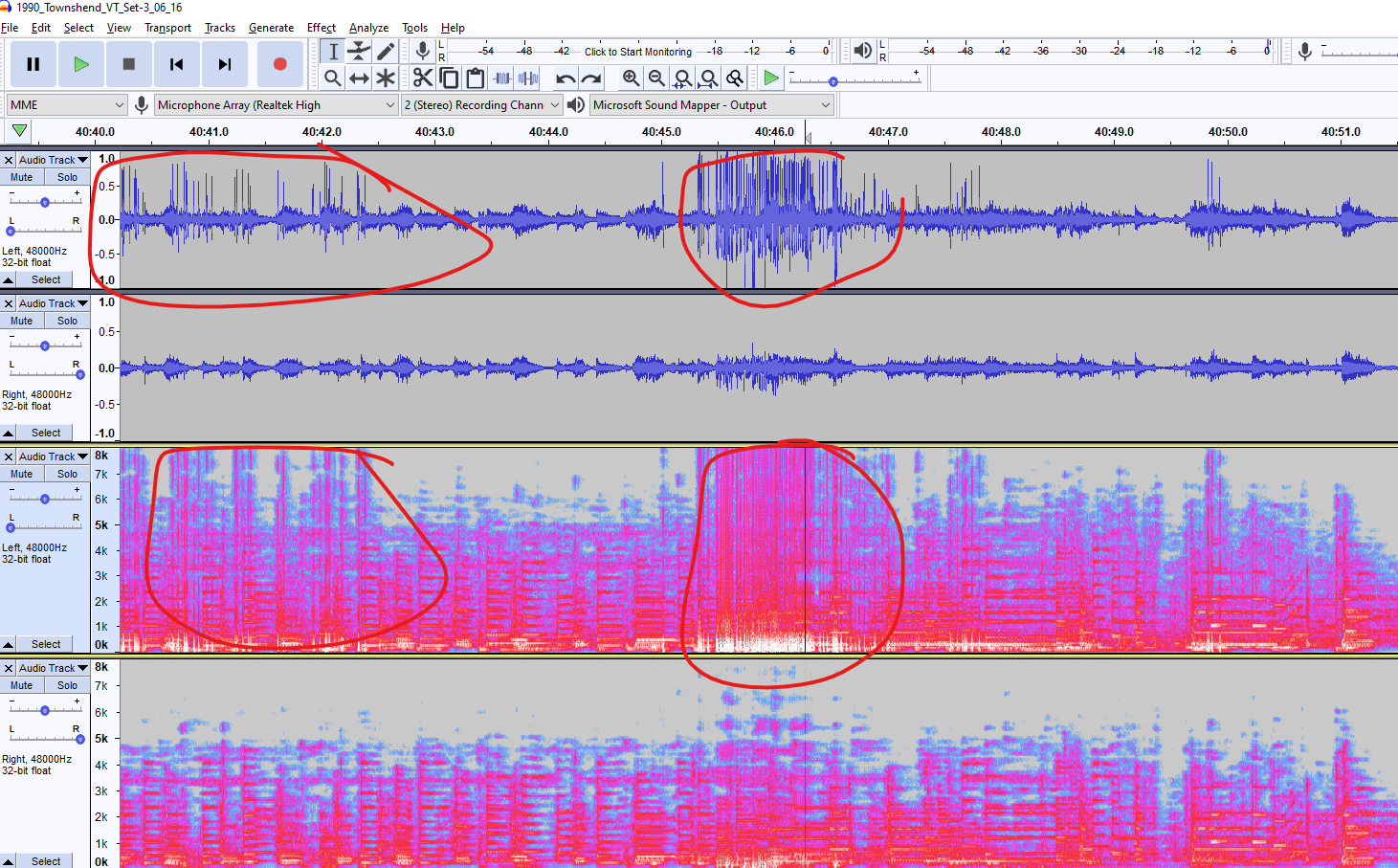 And here is that same portion trimmed a bit to the worst parts.
It is almost all concentrated to the left audio channel.
https://drive.google.com/file/d/1Y0XBM_oznEfjmKVHZ7th8uwEIGf0lnzZ/view?usp=share_link
anyone have a sequence I can follow just short of redrawing every section that has the harsh static?
thanks in advance
using windows 10 20H2 and Audacity 3.0.2