Hi guys, new to Audacity, I have a Diana Krall "Turn up the Quiet" CD that's 10db too loud compared to anything else I have, I have to turn down the digital domain volume control on my dac so much to listen to it that it's almost at zero and probably "bit strips" the music.
I used Audacity to lower the sound top slider only to -9.9db with >Effect> Amplify >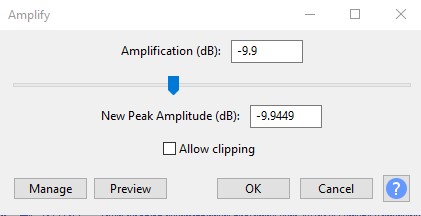 mplify> what I would love to know, does this compress the music in anyway???
Cheers George