Hi, Windows 10 Pro and Audacity 2.2.2 (I have a lot of chains and plugins that I don't want interfered with if I upgrade.)
I see from other posts that reducing echo or reverb after the fact is rarely doable. I would appreciate your input on whether or not there are any improvements possible for my current project. I am recording in a room with hardwood floors and wood panelling, and can't change rooms because this is part of a video and need this location.
Here are two excerpts, the first with a Focusrite Scarlett 2i2 mic about a foot away from the speaker, the second with a Rode NTG3 shotgun mic about two feet away.


Both have one pass of noise reduction applied, and the following equalization, previously provided by Koz: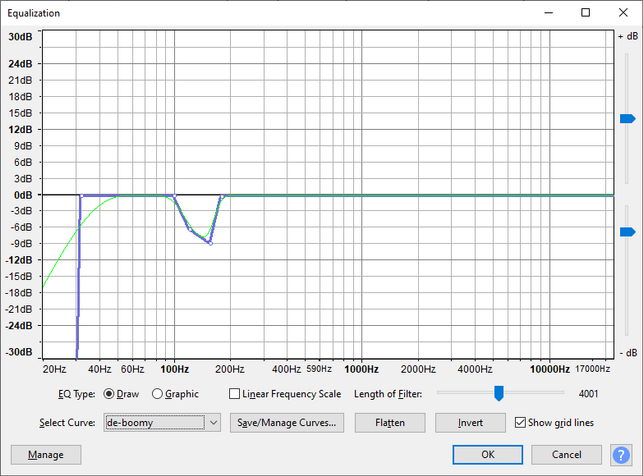 They are RMS normalized, and soft limited.
Is there anything that can be done to improve either of these?