Hello. New to the group. Novice Audacity user. I know the basics, enough for me to record some plain audio segments for my radio show. Been doing fine for 3 years. Last night, I get the error message in the photo: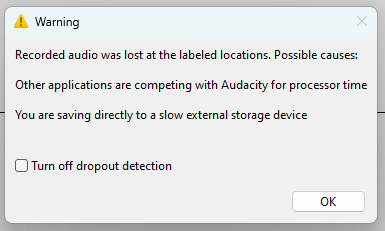 This computer is one month old, and no other programs are running. Can anyone provide a little insight as to what my issue may be?
Thank you for your time.
Dave