Dear users and developers,
The following screenshots show that Audacity's "Plot Spectrum" function automatically detects the peaks with frequency information and dBFS.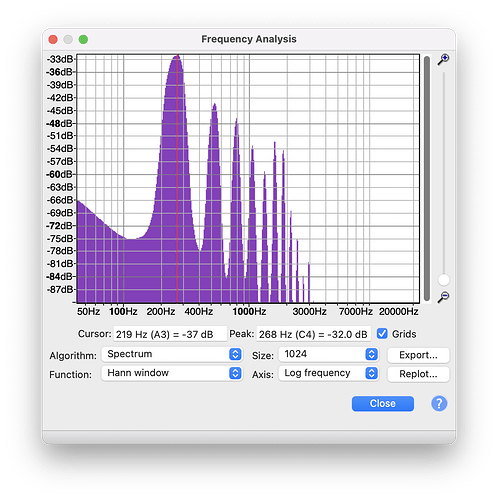 However, the exported TXT files do not contain this information, but only 511 entries consisting of Hzs and levels from the bins starting at 43.066506 Hz.
spectrum.txt (12.2 KB)
Is there no way to get the analysed peak information as in the Frequency Analysis window, or is it the user's responsibility? I can parse them by finding the bin with the highest dBFS, but am curious if there is an automatic way to get the peak information displayed in Audacity.