There is a fairly constant tone on that at 44Hz , but I can only just hear it , it's visible on the spectrogram …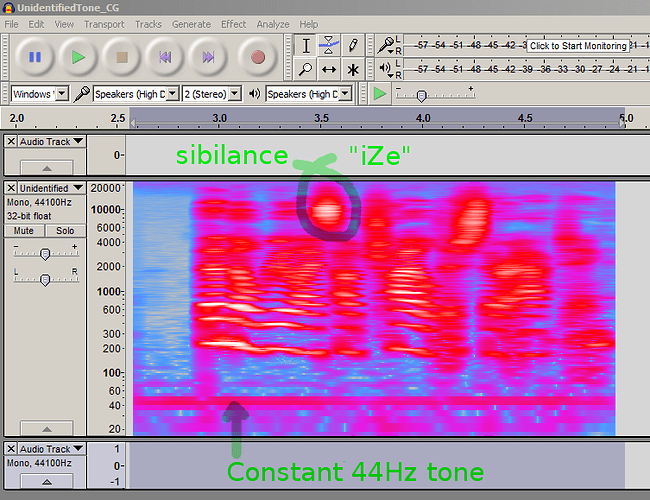 You could remove the 44Hz tone with a notch-filter , but I don't think that tone is the intermittent noise you are hearing.
The conspicuous intermittent problem is excessive-sibilance : when the speaker says "realiZe" "childiSH".
The cure for excessive-sibilance is a de-esser plugin* , e.g. Paul-L's De-esser.
There are also a few clicks, e.g in "they're" , Paul-L's De-clicker will get rid of those …


[ * Other free de-esser plugins are available which work in Audacity on Windows, e.g. Sibalance [sic] , SpitFish ]