Hello, i'm new here and hope this is the right sub forum for my questions.
My ultimate goal is to evaluate the noise (and THD) performance of Recording/Playback/Process setups
And express this as dBV/Hz vs. frequency graph As well as dBV(A) equivalent input noise.
(i can easily calibrate dBFS to voltage reference so just assume 0dBFS=0dBV)
At first i naively thought i can just use the "plot spectrum" function and reed of the values.
Spoiler its not that easy!
What "kind of dB" is the dB scale in the Plot Spectrum window?
i assumed its dBFS(RMS)/Hz. but is it "Power" like in "Power-Spectral-Density"
So i generated a sine wave with amplitude1 or 0dBFS peak to peak. "Measure RMS" says its -3.01dB
http://www.sengpielaudio.com/calculator-db-volt.htm
I expected the Plot Spectrum to also show -3db. but it seams to show 0dB (its hard to read because of the narrow spike)
Now the interesting part:
Generated White Noise at 192khz ,resampled to 44.1 and back to 192(effectively limiting it s bandwidth to ~20khz), i amplified it to -7.408dBFS to end up with
-20dB RMS ~20kHz bandwidth white noise.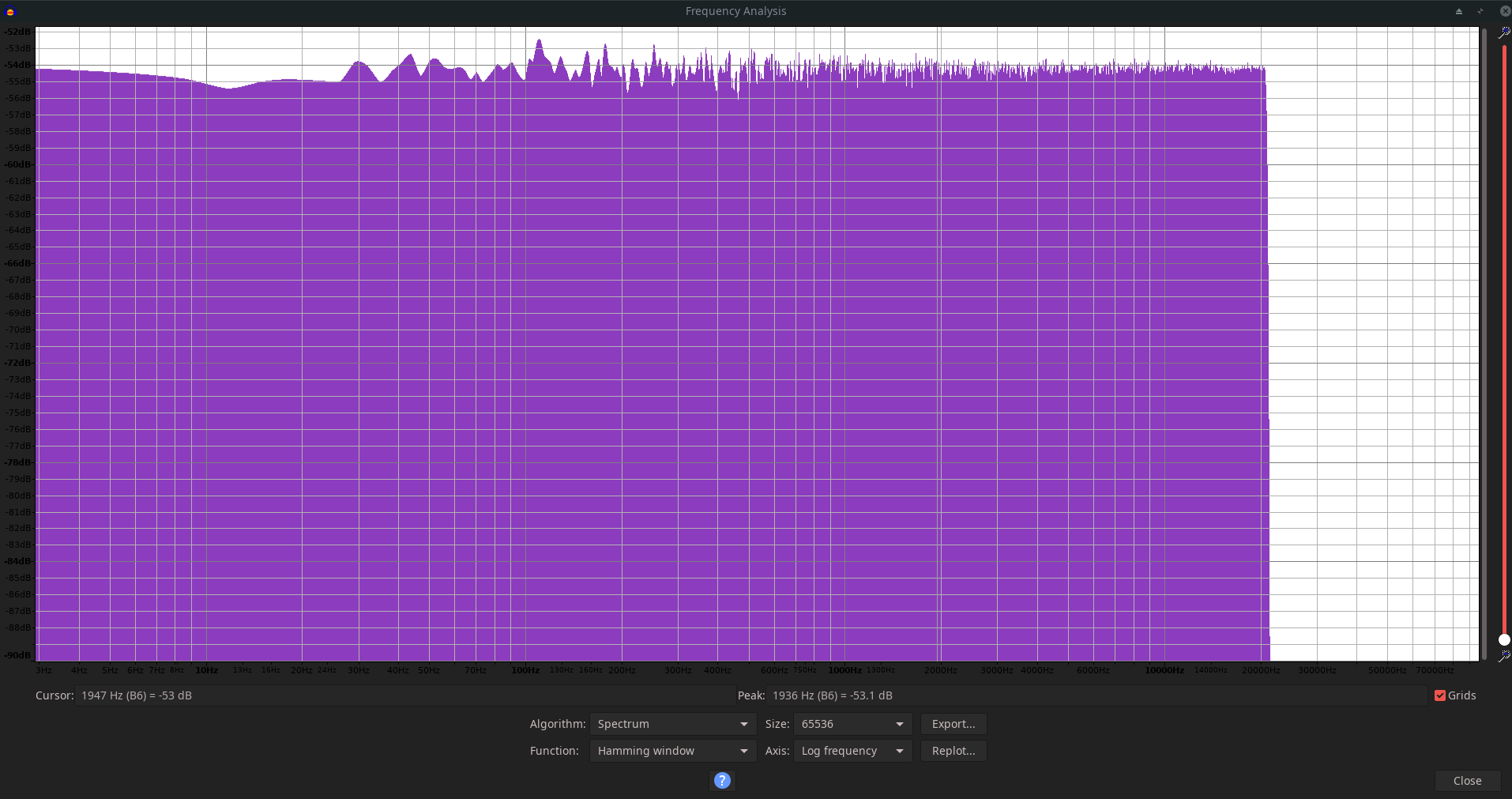 In the Frequency Analysis its about -54dB.
But whats the real dB(V)/√Hz of this signal?
https://sound-au.com/noise.htm
sqrt(20k) = ~141
The signal per Hz is therefor 141 times lower?
According to http://www.sengpielaudio.com/calculator-db.htm that's about 43dB if i calculate with Log20.
Do i have to calculate with Log20 or Log10? (since we are dealing with "Power-Spectral-Density" in this Case it would be 21.5dB)
In any way i would expect to see -20-43=-63dB (or -41,5dB) but i see -54dB.
To confirm this i run it trough jnoisemeter and jaaa.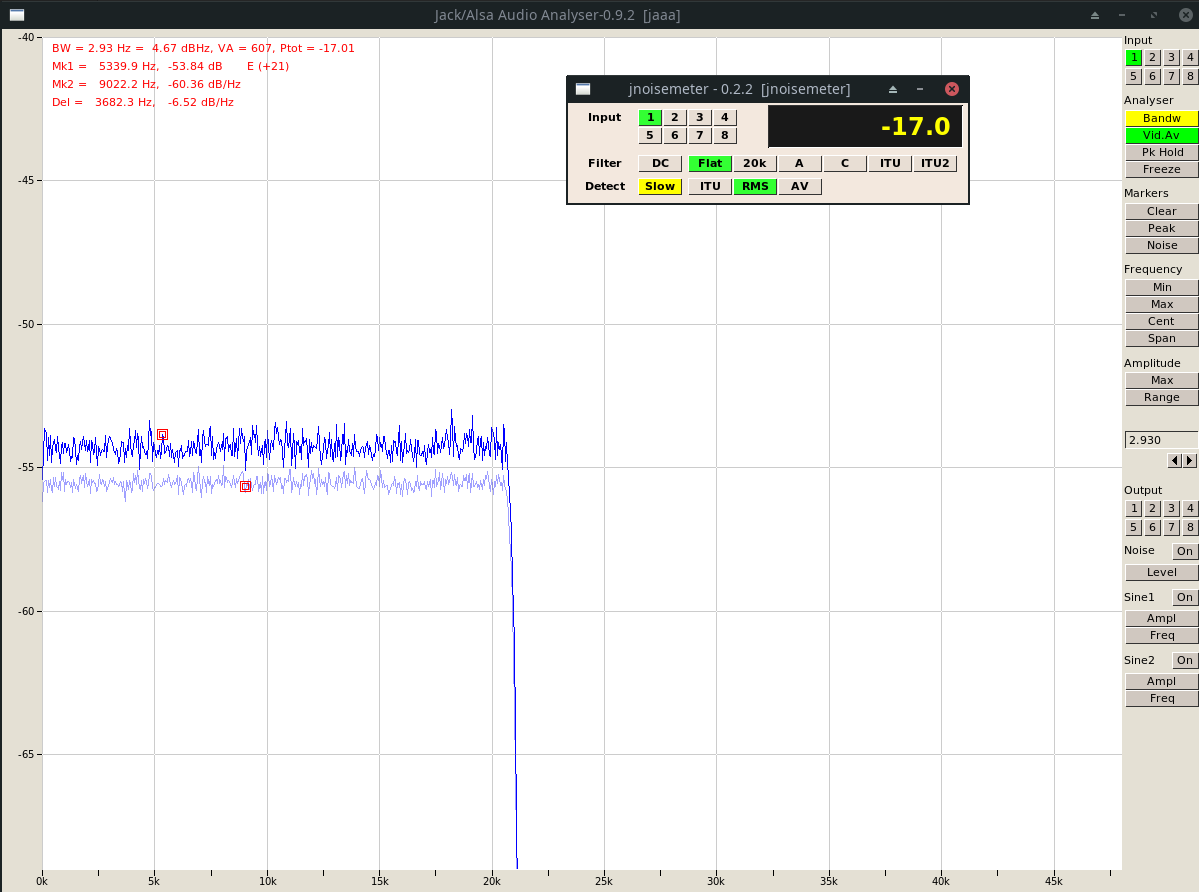 Jnoisemer and Jaaa calls this signal -17dBRMS

Why is it 3dB more then what Audacitys RMS measurement says?
Assuming it relay is -17dBRMS
-17dB-43dB=-60dB/Hz
~-60dB/Hz is also what Jaaa shows in the upper corner for Mk2.