Whenever I open Audacity a message always pops up saying
Could not find any audio devices. You will not be able to play or record audio. Error: Internal PortAudio error

And so after pressed okay I see there are tabs to select recording device or playback device, which are both empty, even clicking on them shows them as empty.


I tried doing
Edit > Preferences > Devices
and they were all empty, Host, Playback, Recording, completely empty.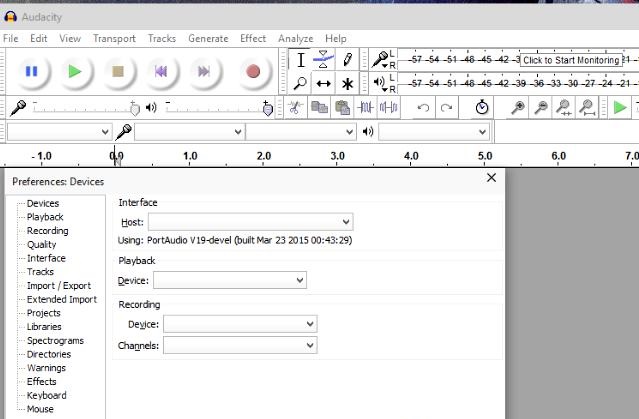 I also did the Audio Device info and came out
Default recording device number: -1 Default playback device number: -1 No devices found.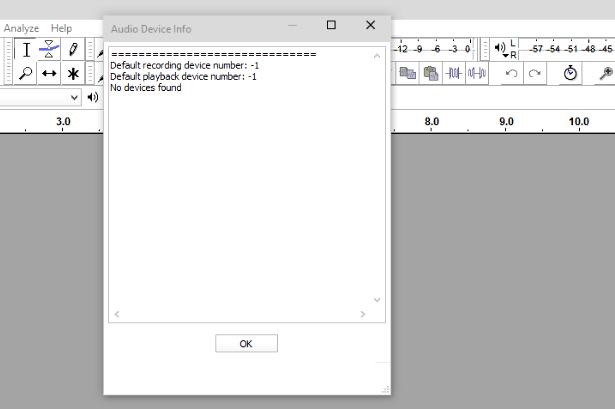 I'm using Windows 10 Enterprise Insider Preview Build 10074 on an HP Envy 15 Laptop