I have a lot of files which look something like: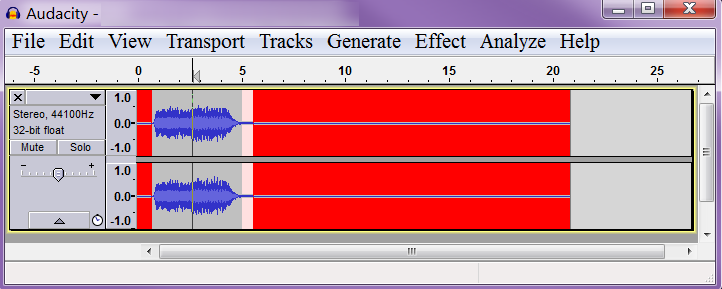 and I want to remove the silence at the end (the short silence at the beginning too)–note the sections highlighted in dark red. It would be nice to remove the very short noise at the end (almost silent–see pink highlight) also.
I want to do this via a script (or by adding code to Audacity). Is there a (menu) command which selects leading/trailing silence so that "Delete" may be used on it? If not, would it be possible to write a simple Nyquist plug-in which accomplishes this "leading/trailing silence selection" (and does the delete too, if practical)?