Now i pick all the files from one folder and i run one macro.
To be more fast, my idea is apply to X files in the folder different macros and export in different .wav , so, i expected it creates different folders with the macro to check but it looks it exports all .wav in the folder and seems only does correctly the first macro. Also for the second pass it changes the name: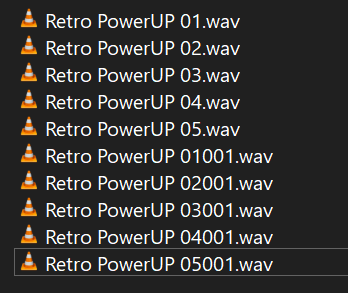 (But all .wav files are the same, only the first macro added)
But maybe i'm doing something wrong. Every macro have an export wav at the end.

Maybe i need to add some action between one and other macro ¿?, checked the Macro helps but not find nothing:
https://manual.audacityteam.org/man/macros_examples.html
https://manual.audacityteam.org/man/manage_macros.html
Or maybe Macros are not prepared for this?