Ok, so here is my question. I have this audio input:

I want to strengthen/restructure the signal (which, as it happens, is an infrared signal). To do this, I generate a tone (Sine, 19000 hz, 0.9 amp).
I then highlight the 'silent' areas in both tracks, and use the silence function (control+L) on them: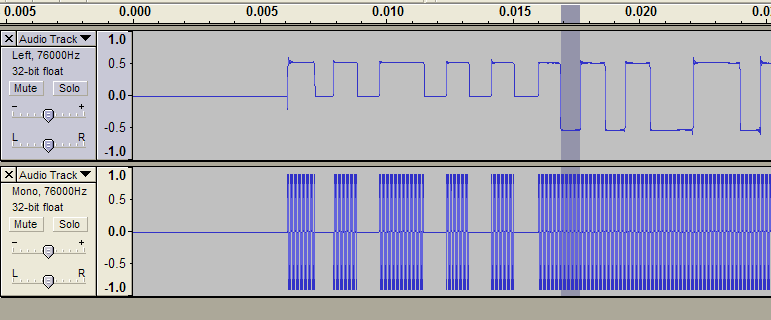 Now, since I have tons of these files, it's a bit too tedious to do this by hand. I was wondering if there was an add-on/plug-in already available that could be used to do this for me? Or if anyone has any LISP tips on writing one for myself? (I've written a couple small add-ons for other projects in LISP/Nyquist, so I am familiar with it).
Thanks for your help,
Sean