Hello,
A friend of mine is working on a file we recorded together, on Audacity 2.4.2, and he received this error: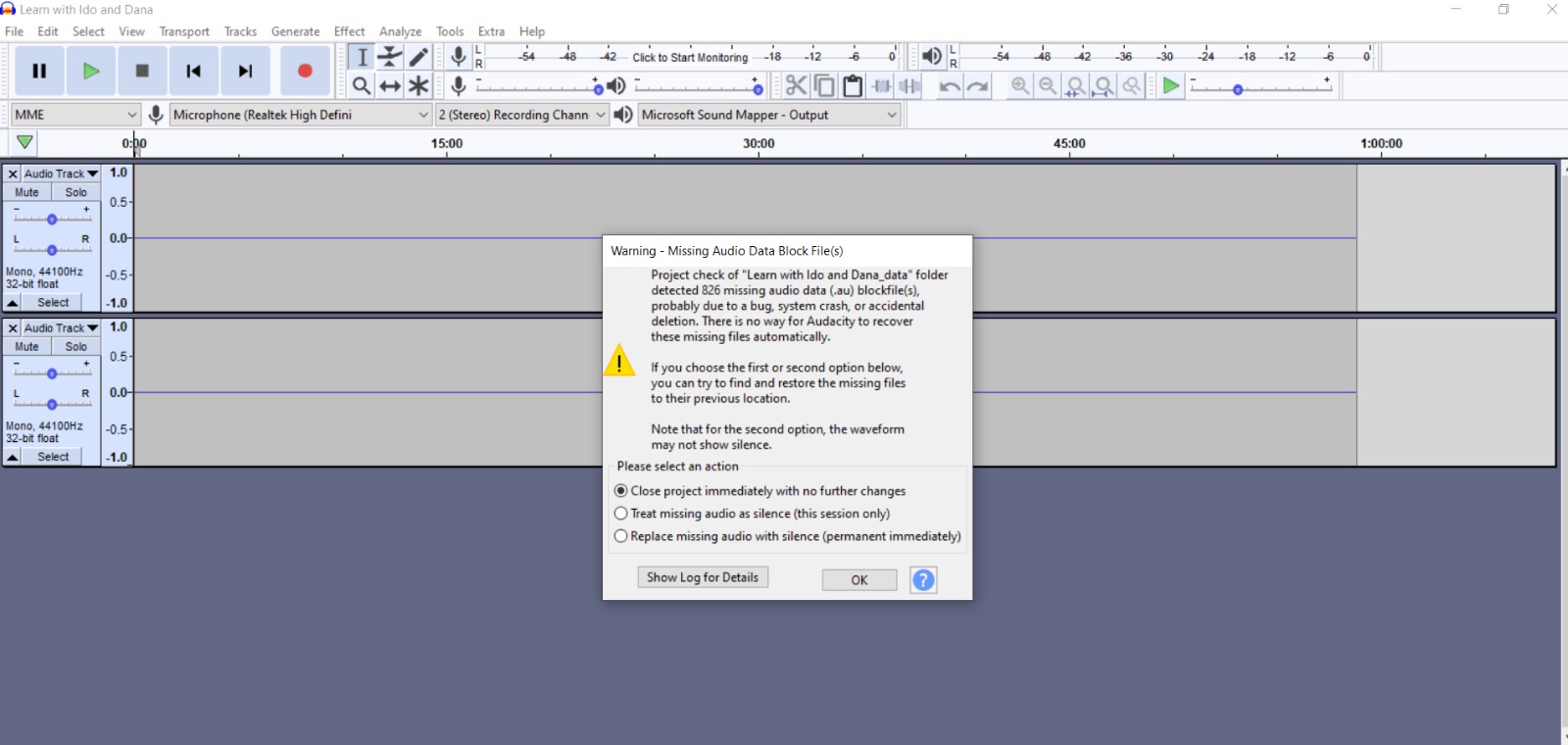 He doesn't know why. He says he edited the file for a while, and when he tried to re-open it later he got this.
He sent it to me using Wetransfer and I've tried to open it on my computer, on Audacity 3.0.2 and got this error:


Then I get a file consisting on 1 hour of silence.
I've asked my friend to look for e080021b.au anywhere on his computer, but he found nothing.
We both have Windows 10.
The funny thing is that in the _data folders there's a total of 893 files, 720 MB, so it seems like everything is there… Audacity just doesn't know it.
My friend tried using the software Recover My Files, but it found no .au files. He tried looking in C:\Users<your username>\AppData\Local\Audacity\SessionData, but it was empty.
Does anyone have any idea how the project can be recovered??
I'm attaching the log file (in 2 parts, too big), and all the projects file are available here:
https://wetransfer.com/downloads/7f59dc39afcc234047d02c92b4240b5b20210502102849/bc97d9cfb199a9a0b64ffe9b6f7bd4b020210502102914/8eed22