Hello,
I've been trying for hours to record from my laptop's audio-line in jack with Audacity, but my mic line in jack is not listed in the devices list. I'm running Linux Mint 19.1 Cinnamon and Audacity 2.2.1.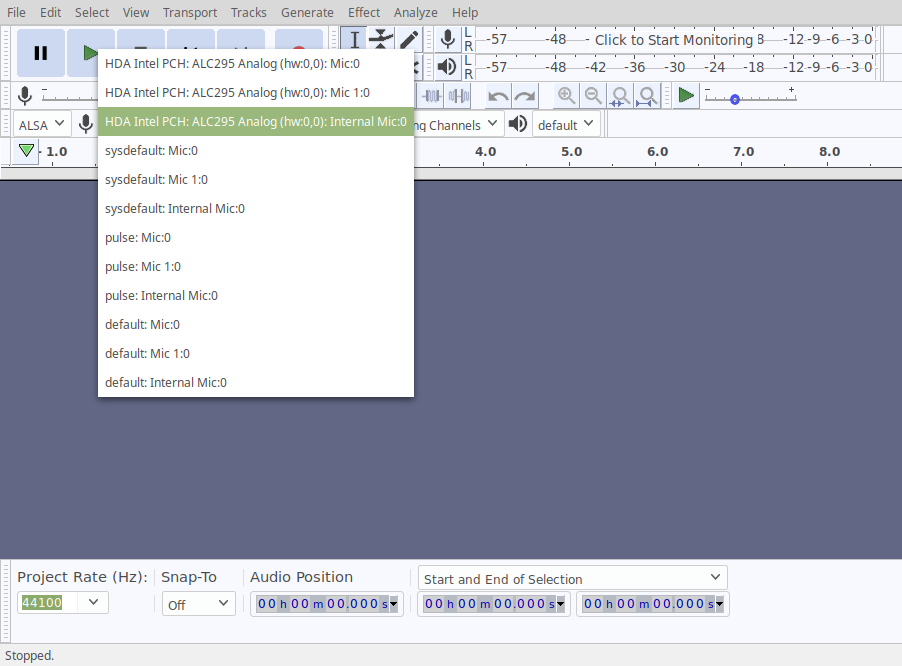 "alsamixer" does show a "mic 1" that is turned off apparently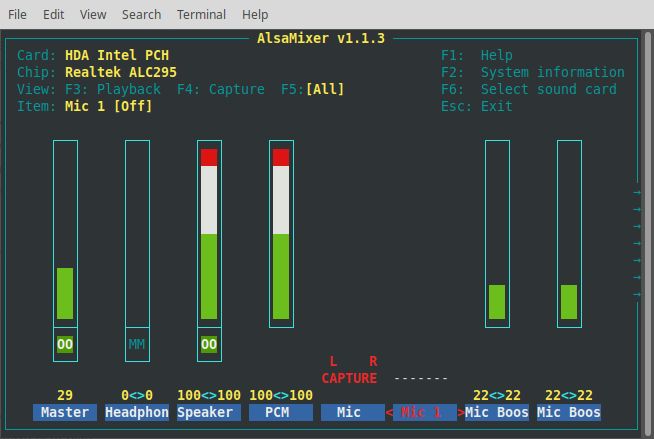 But I don't know how to turn it on or if that's the line in jack.
"amixer" lists the same devices except for adding "headphones" (I assume thats not the mic line in) and "master" to the list.
Does anyone have any tips on how to get this working?