Apparently like countless others I have been trying to figure out how in the world S/PIDF optical input works on my "Late 2009" iMac running OS X 10.11.6 (El Capitan). This has been bothering me for years now, and having some time on my hands I thought I would take a look at this one more time before I give up in exasperation and frustration.
At the moment, the only optical output I have available is a UC-202 USB adapter, which, unfortunately for test purposes, also emits USB audio.
When the UC-202 is powered up, it supposedly outputs an optical signal, which I would like to try to use as in input to Audacity (2.4.2).
With a toslink to mini optical cable connected to the headphone jack on the iMac, the computer recognizes an optical digital-in port, but the iMac does not display a signal level and the digital port does not appear as an input selecion in Audacity. The optical port does not appear in the Audio MIDI Setup panel, and when the optical cable is unplugged, the optical digital-in port no longer appears in the Sound panel of System Preferences.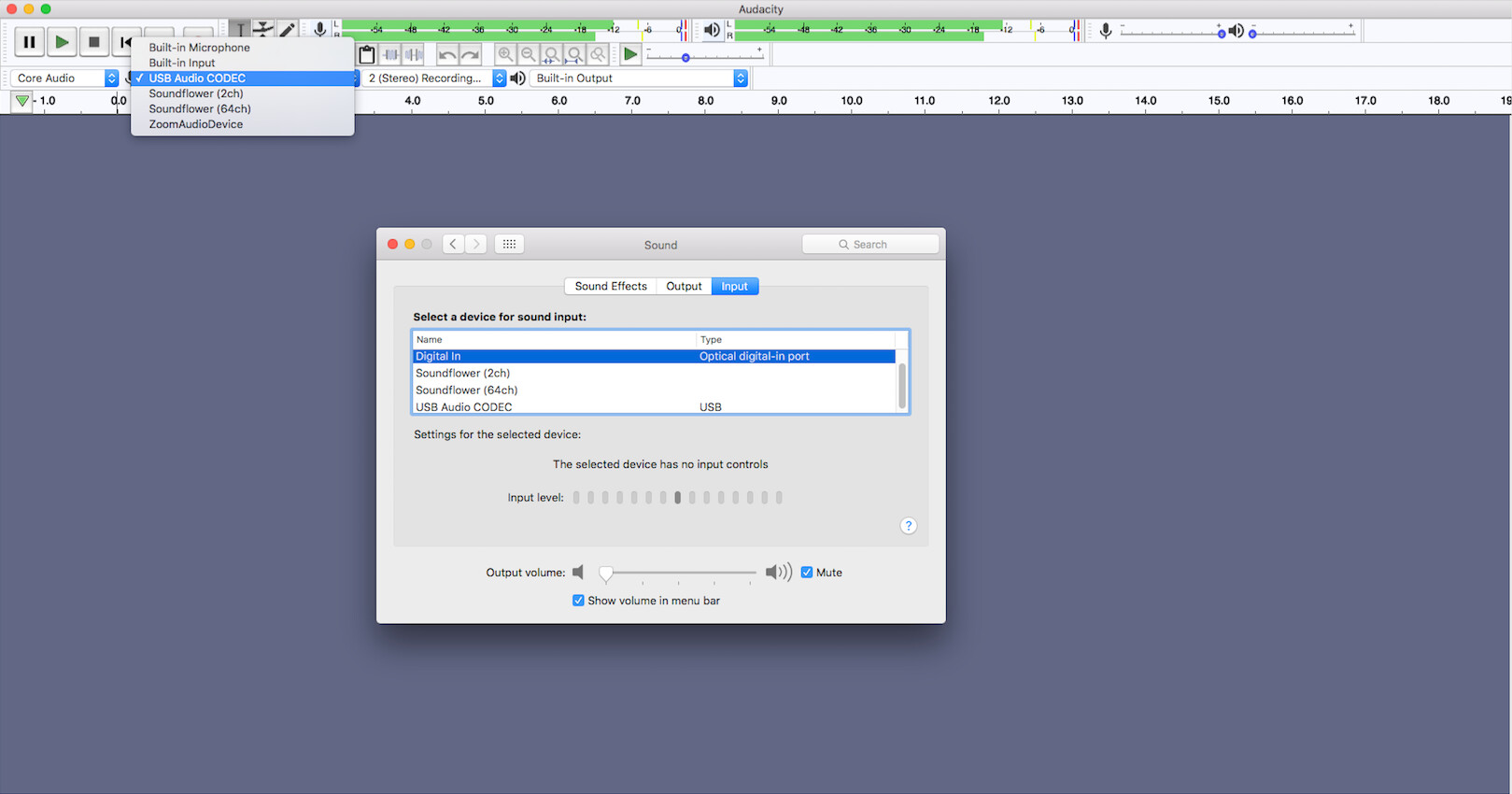 The iMac reports that it supports S/PIDF Optical Digital Audio input. I do not believe there is a problem with the hardware as I have a Mac Pro that reports similar hardware and exhibits the same behavior.
Finally, it appears that the optical cable is good.
I might be willing to pursue this further, but I am betting someone here has wrestled with this and will be willing to tell me if this is impossible.

[attachment=0]Optical.jpg[/attachment