I have a suggestion for an additional keyboard shortcut for the Mac version. I'm using Audacity 2.4.2 with macOS 10.12.6
When you close a project, a dialog appears asking you if you'd like to save your work.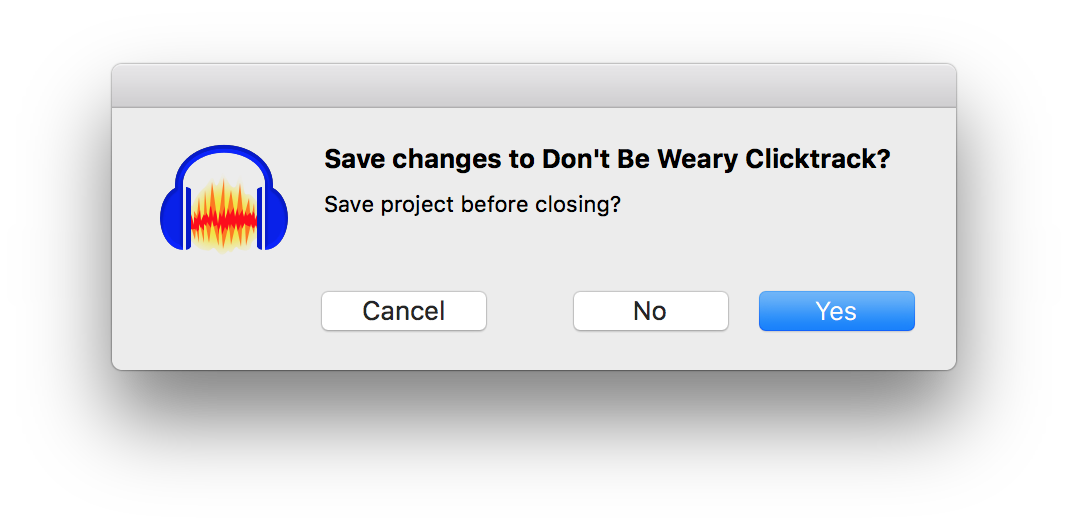 Following Mac conventions, currently the Escape key is bound to the "Cancel" button and the Return and Enter keys are bound to the "Yes" button.
I suggest following convention and binding Cmd-D to the "No" button. That's the key combination typically used across Mac applications (the "d" refers to "Don't Save" following the typical macOS wording).
I saw the preferences to customize the keyboard shortcuts used for the various menu options, but didn't find a way to add one to this situation myself. Thanks!