Hello Everybody.
I was gettinging excellent sound when recording from BBC Radio Scotland on my old HP pc which had Realtek HDA, using the last version of Audacity.
Now I'm using the latest version of Audacity on my new HP pc which has:-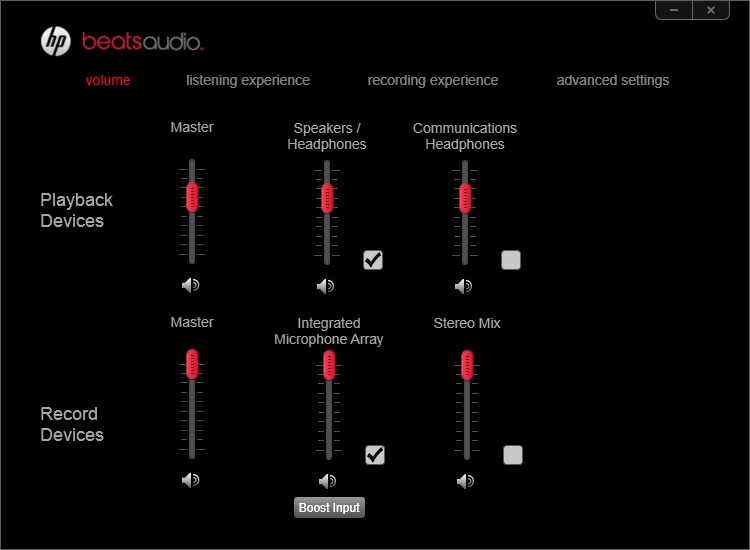 I've tried everything to get decent volume when playing back the recordings I save in MP3 format.