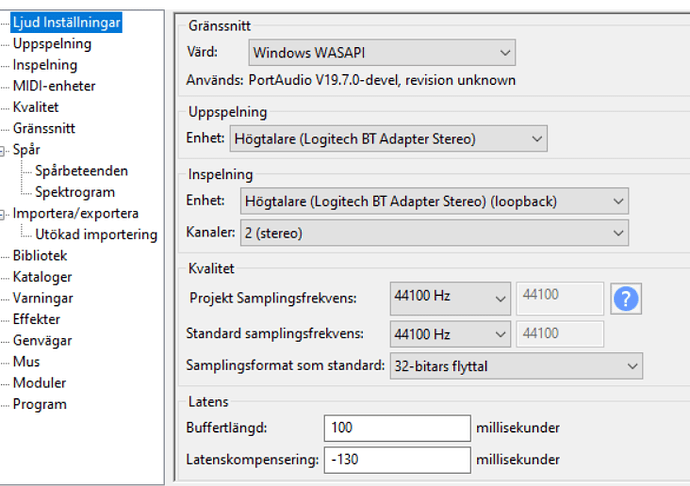 Recording volume is very low when I use plexgear BT 5.0 as in and output device.
Windows 10 msi labtop
Your recoding level is being set at the remote end of your Blue Tooth connection.
You can check the sliders on the Meter Toolbars, but I don't expect it will make any difference.
BTW, I don't personally recommend recording over a bluetooth connection, as there can be timing and other issues.
It looks pretty good to me.

However, if you want, you can use Effect > Amplify to increase the gain after you finish the recording.
This topic was automatically closed after 30 days. New replies are no longer allowed.