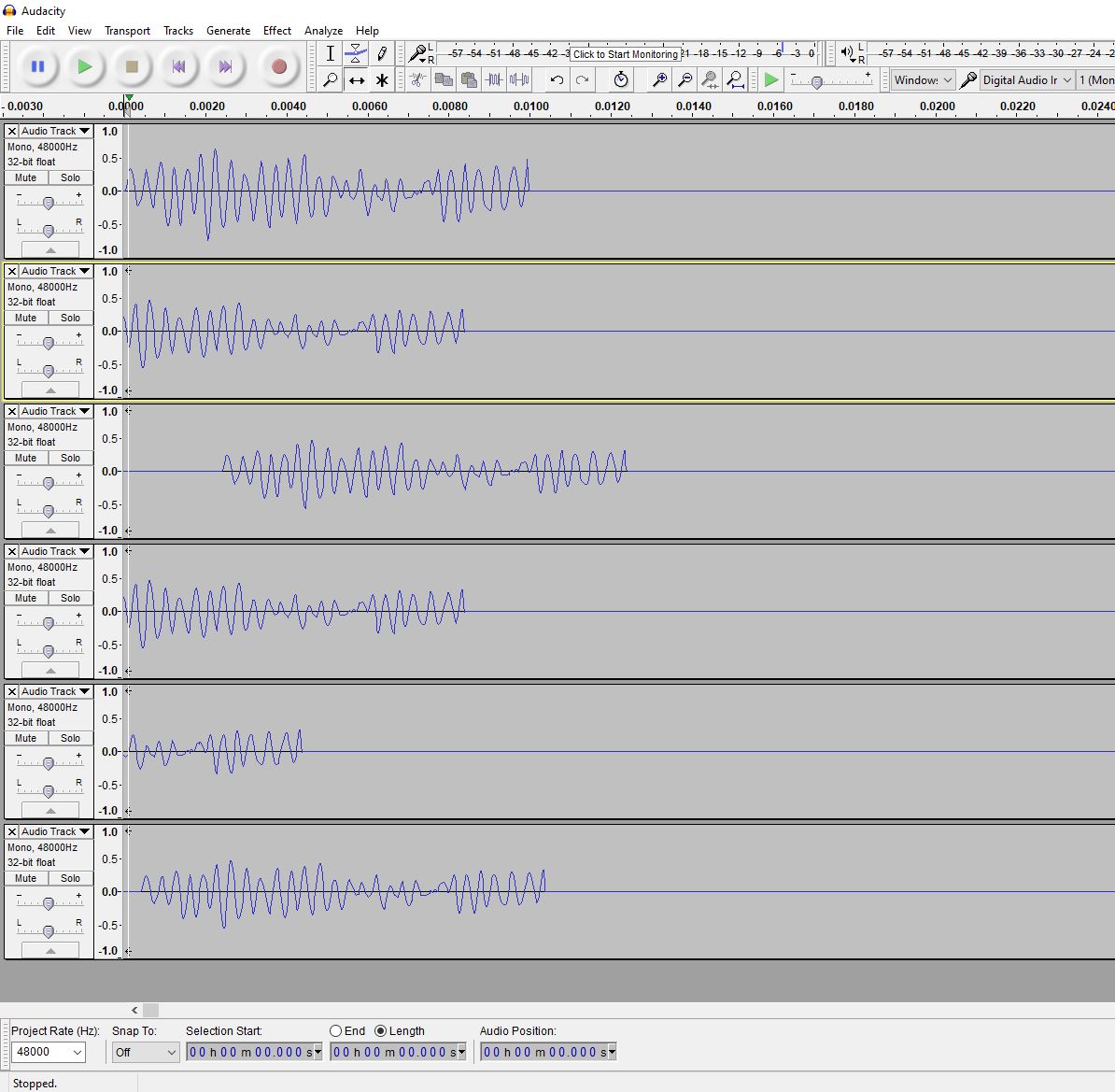 I'm trying to sort out my latency. I'm doing the click track record thing.
Windows 10 Machine fully up to date / Audacity 2.1.2 (I know there's a newer version) / Line 6 UX2 patched
Latency is set to -80ms but as you can see it's not adjusting it consistently
Any ideas?
TIA